Elderly Etsy Seller Sends Hilarious Note Slamming Her DIL for Not Doing 'Anything Right'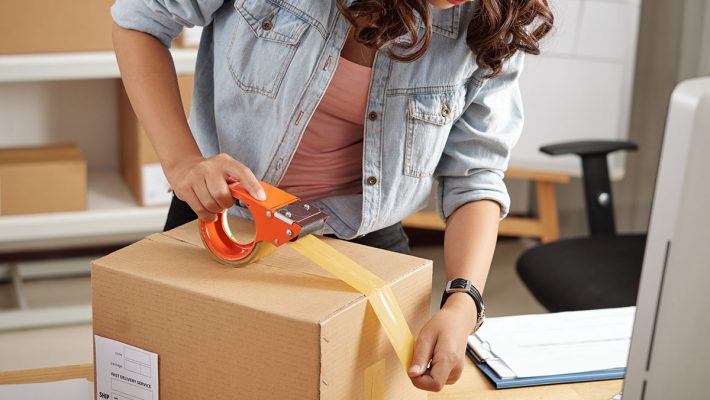 Elderly Etsy Seller Sends Hilarious Note Slamming Her DIL for Not Doing 'Anything Right'
Seasoned online buyers and sellers will know that it is nice to include a little note within the packaging thanking the buyer for their purchase. It's a lovely little touch that brings a hint of humanity to the otherwise impersonal process of internet shopping.
Twitter user Suki-Rose Simakis shared a hilarious note that an elderly lady sent to her with her Etsy purchase utterly rinsing her no-good daughter in law. Well, we assume she is elderly. Her name is Peggy and her handwriting is that of an elderly lady. Also, we do love brutal little old ladies so we're choosing to believe that Peggy is an elderly bad-arse and you can't take that away from us. So, ner.
Anyway, behold the pure internet gold that is Peggy's note to her buyer, a complete stranger.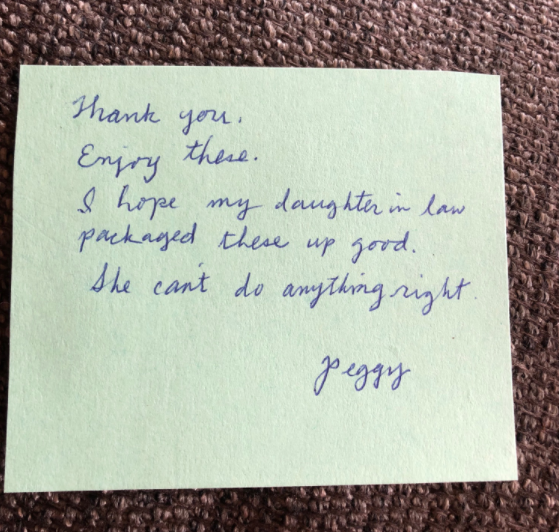 "This note that arrived with an Etsy order is… the greatest thing that's ever happened to me," Simakis wrote in the post's caption. "WTF Peggy."
WTF indeed, Peggy!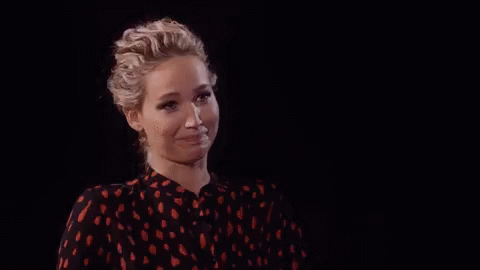 The tweet garnered loads of popularity with hundreds of thousands of likes, comments, and retweets.
Some people claimed that Peggy was a bit of an arsehole but many just thought it was a funny dig at her daughter-in-law.
"Not gonna lie, I'm in awe of the Peggy. That's some mother in law dominance right there. Or maybe her DIL is in on the joke? Orrrrrr….Maybe the DIL wrote it to make Peggy look like an ass. Cuz she's sick of packaging Peggy's crap?" penned one of the comments.
"Looks like you unpacked some issues along with that Etsy order," wrote another.
"Peggy's notes to her Etsy customers about her family will one day be compiled into an epic masterwork limning the intergenerational tensions of a family in ways at once hilarious and poignant," opined a third.
We'd love to know more about Peggy's family dynamics but that's all she wrote!
Simakis did comment on the item's packaging though: "It was actually pretty damn good! 8/10."
This note that arrived with an Etsy order is… the greatest thing that's ever happened to me. WTF Peggy. pic.twitter.com/tiHmOQ1dq4

— Suki-Rose Simakis (@RuPaulPupkin) February 1, 2021