Friends Themed House Goes on the Market Much to the Delight of Die Hard Fans
Friends Themed House Goes on the Market Much to the Delight of Die Hard Fans
"F·R·I·E·N·D·S – If you loved the TV show, then you'll love this house!" If you're a die hard fan of the epic 90's sitcom then you need to check out this house. Complete with murals and it's very own Monica kitchen it's sure to impress all your friends.
With an asking price of AU$437,000 (US$330,000), the Houston home hit the market on Friday and feels just like you're in the original show's fictional New York apartment. The townhouse which was built in 2003 is 2,015 square-feet and features nostalgic murals, furniture and decor from the iconic show in every room.
"There are wall murals reminiscent of scenes from the show along with decor and furnishings to make you feel like you're there," reads the listing.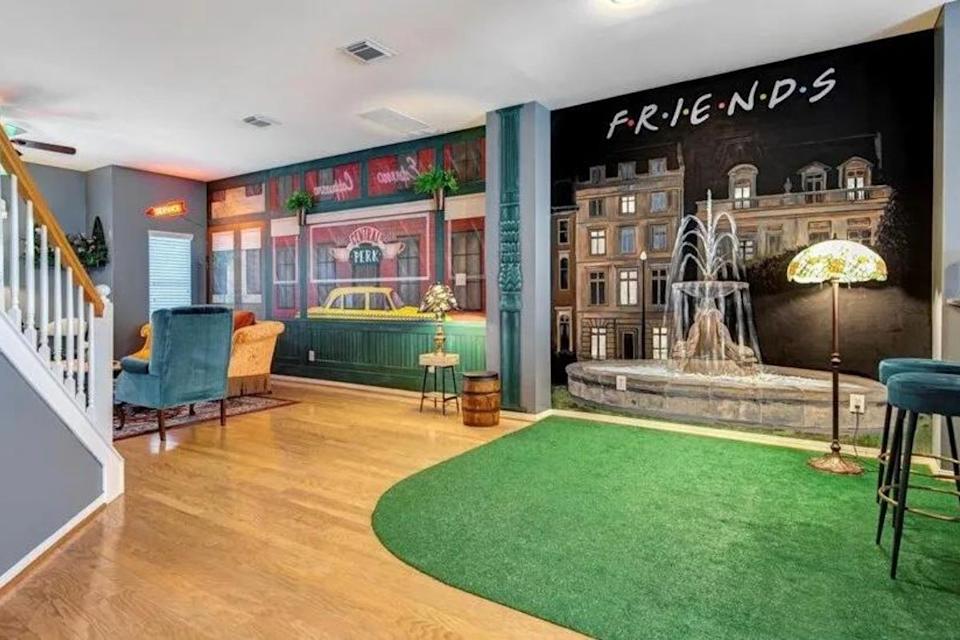 The living room mural is painted to resemble the iconic fountain from the show's opening credits, which also features grass-like carpet. How cool! There's also a Central Perk mural in the living room which has the signature orange couch and cosy side chairs reminiscent of the iconic cafe.
And fans of Monica will love stepping inside the kitchen, which features signature blue cabinetry, purple walls, and a circular table with mismatched chairs where the gang, Rachel, Monica, Chandler, Ross, Joey and Phoebe would hang out. "The current owners didn't 'monkey' around when paying attention to details," reads the listing. That's for sure!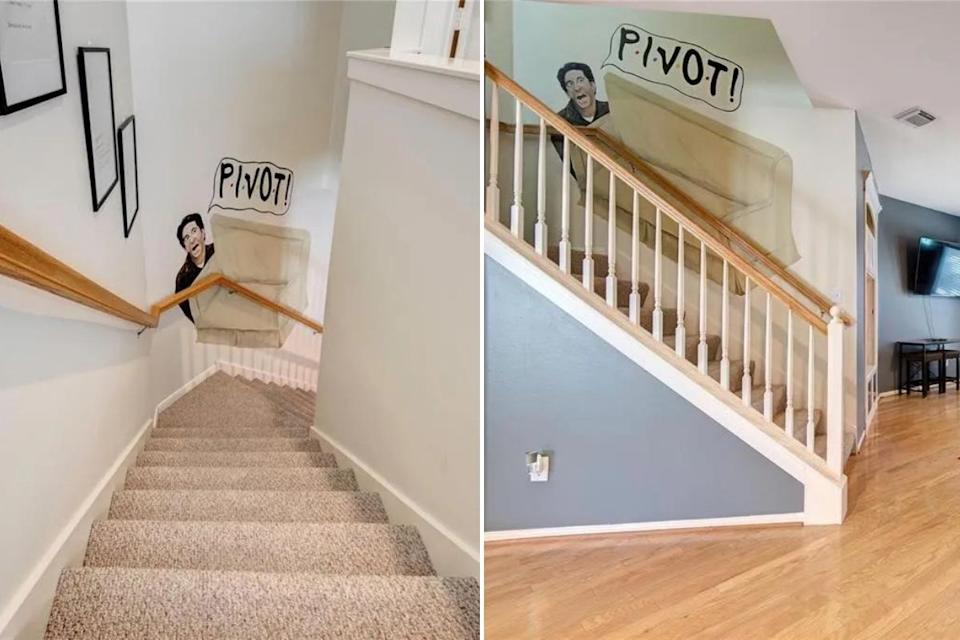 The townhouse even has an iconic scene painted near the staircase. It features a mural of Ross yelling "Pivot!" like he did in season five when struggling to get a sofa up the stairs with Rachel and Chandler. Seriously, one of the funniest sitcom scenes, ever!
Currently, the owners of the house have been listing it on Airbnb which as you can imagine has had a lot of success. Diana Hu, the real estate agent selling the townhouse, says it's been "very popular" on Airbnb.
"Frank, the owner, mentioned to me that it's very popular in the Airbnb industry to have a theme for your house," explained Hu. "He actually gets pretty good bookings for his place."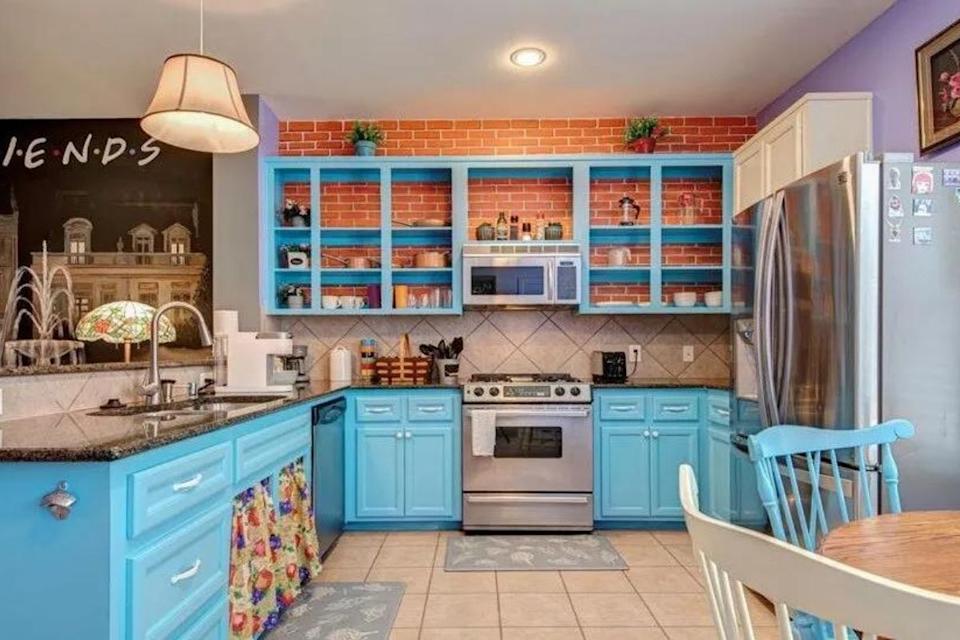 "If you like the show Friends, today is your lucky day because we've got the perfect townhouse for you," concludes the listing.
Images: HAR.com