Frugal Couple Use Their Mad DIY Skills to Make a Vibrator With a Hot Glue Gun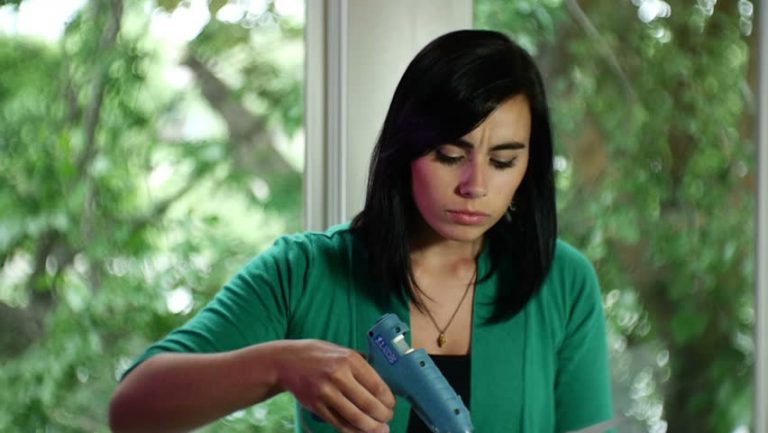 Frugal Couple Use Their Mad DIY Skills to Make a Vibrator With a Hot Glue Gun
Ladies, step away from the hot glue gun.
While it might be one of our most beloved DIY supplies, the humble hot glue gun is being used to make some of the worst "crafts" known to man.
You won't see any of this shit on Better Homes and Gardens, I can assure you.
A frugal couple found an old electric toothbrush at a garage sale and decided to make themselves a fun new toy with the help of their favourite craft tool.
"My boyfriend and I found this electric toothbrush at a garage sale for $2 and noticed that it vibrated pretty intensely and decided to buy it. Of course, to make it usable we needed to cover the metal part in order to make it insert-able."
Thank heavens they had the necessary intelligence to understand this.
"Our first idea was putty, but it was too mushy and didn't harden well."
"2nd Attempt – Glue! Several layers of hot glue to be precise. Here's the first layer. There were about 5/6 total until the glue flowed into the base naturally."
They sure are committed to this foolhardy scheme, I'll give them that.
"Almost done… My boyfriend put the rest of the layers on and didn't take pictures."
Sounds like he was pretty keen to get this nifty little project finished in record time!
"At the end, he got creative and decided to add some ridges! The glue worked perfectly and feels very smooth."
Ridges, you say?
Oh jesus.
Oh no. Hell to the NO.
"Just the tip. Another picture of the top of it – smooth and nicely done!"
"To make it easier to use, we wrapped it in a condom and put a small rubber band at the bottom. Fits perfectly."
"Ready for action!
Turned it on and ready to go! We tried it out and ladies, it's wonderful. A two-setting vibrator for $2 – great value and easy to make!
Easy, cheap, and feels amazing."
So I guess I have to do the responsible thing here and remind you all not to do this at home yourself.
There are alternatives. Economical and easily purchased alternatives to fashioning somebody else's used toothbrush into a makeshift vibrator with a hot glue gun.
Do not make this. PROMISE ME YOU WILL NOT SPEND YOUR WEEKEND HITTING UP GARAGE SALES AND MAKING A VIBRATOR WITH A HOT GLUE GUN!!
Thank you for your time.
Source: Giphy and Imgur