Golden Gaytime now comes in a TUB!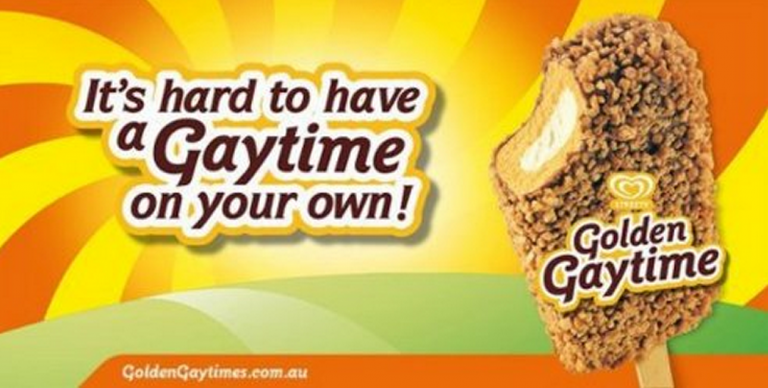 Service stations and convenience stores around Australia are groaning about Street's latest campaign to introduce their most popular ice cream, the Golden Gaytime, into a TUB!
Pregnant women and hoodied addicts of the ice cream can celebrate and indulge in a 1.25Litre tub of their favourite ice cream.
It seems Streets has responded to a demand in the market, campaigned by the Golden Gaytime Ice Cream Tub Project Facebook page. The page has over 3000 followers with it's mission to "force Streets to make an ice cream tub of 1L/2L Golden Gaytime. They would also need to make sure the biscuits hold up using … science or magic".
And the campaign proved to be successful with the sighting of the first tubs of Golden Gaytime in a supermarket freezer aisle.
The admin of the popular Facebook page posted "Everybody shut the f*** up … We did it … Well actually I did most of it … After writing my letter … THEY RELEASED IT (only in 1.25 litre … I guess that will have to do … For now)."
Ice cream fans are in melt down, with some members writing:
"Omg this has officially changed my life,"
"No more sneaking out at night, hanging around dark service stations, hoody up, trying to hide your addiction to an occasional 'Gaytime' … do it at home now mate! With the missus! lol" another said.
A Streets spokeswoman told news.com.au on the release of two new Gaytime-themed flavours which include the original flavor and a chocolate and mint version.
"We have managed to fit Golden Gaytime into a tub with Golden Gaytime classic and two other new flavours. Each is a perfect union of vanilla, Gaytime biscuit crumbs and that unique Gaytime flavour. Grab a spoon and treat your tastebuds to this match made in dessert heaven."
The tubs are available at most grocery stores nationally and cost $6.99.