Man Claims His Partner Nags Him for Not Being an Active Father and Gets Schooled by Another Dad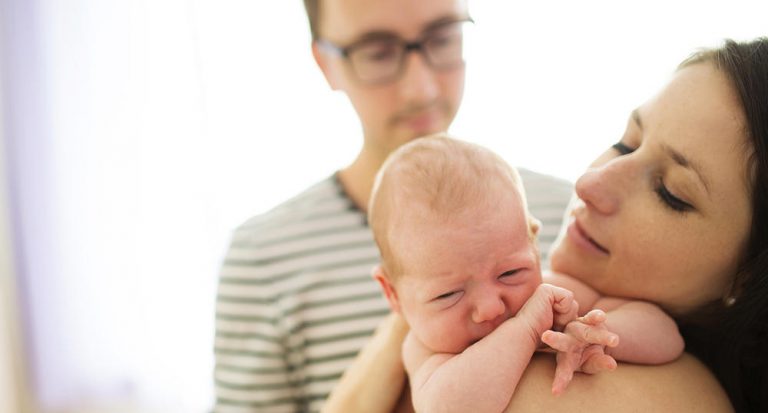 Man Claims His Partner Nags Him for Not Being an Active Father and Gets Schooled by Another Dad
Not pulling your weight as a parent? Just blame it all on biology!
A new dad has complained about his partner nagging him to do more parenting for their daughter, justifying his laziness by pointing out that mothers and fathers are "fundamentally biologically different" so he shouldn't have to help as much with her day to day care.
Well, that's a new one, we'll give him that.
Taking to Reddit to complain about his partner, the anonymous dad asked if his opinion was solid or not.
AITA for telling my girlfriend that there are fundamental differences between being a mom and being a dad? from r/AmItheAsshole
It turns out his opinion was not, in fact, a popular one. And no one is surprised here at MLHQ.
While many parents shared their thoughts with this clueless individual, one stood out beyond the rest with his sage advice given man to man:
"I am a father and a husband, and I will say that I agree that fatherhood and motherhood are different, but not in the ways you claim.
I try my hardest to raise my kids and be a good partner to my wife. We both work, we split the housework relatively evenly, we try to have equal time with our kids. At the end of the day though, I can never understand what my wife is going through.
She had the added burden of creating our children and being constantly judged for every choice she made by everyone from friends to random strangers sitting next to us at restaurants. Now, things still can't be equal, no matter how hard we try to make them, because the bar is always lower for me. If I pack a sandwich for my kid, I'm dad of the year for doing the bare minimum. If my wife packs a sandwich, the teacher asks why she left out carrots and a juice box to make it a balanced meal. I get praised for putting my kid's hair up. My wife gets criticised for not properly laying our toddler's edges.
Fatherhood and motherhood are not equal because there is a higher bar for mums that leads to constant pressure and stress that you and I can never really understand. However, we can work just as hard as our wives to be the best parents we can to our children, and yes, that includes anticipating their needs, doing mental labour, AND supporting our partners through motherhood while they face a million criticisms that we will never have to hear.
Do better, and be better to your girlfriend, if only because your daughter will eventually understand that you treat her mother like crap and won't want you around when she's older."
Hopefully, this response serves as a wake-up call for this father and he steps up his parenting game for his partner and little daughter.
Source: Giphy