Neighbours Finale 2014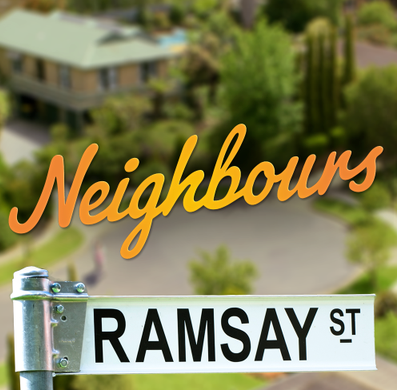 One of our favourite soapies is over for another year and it was an explosive ending! New Neighbours, current ones being killed off, and we even saw zombies in the YouTube webisodes!
Warning: Spoilers ahead if you haven't seen the Neighbours Finale for 2014!
The biggest event has to be the death of Kate Ramsay. She was shot and killed in the rotunda by Lassiters Lake in the middle of the day moments after getting engaged to Mark Brennan who had been presumed dead until recently. It was also her birthday!
It turned out to be a revenge killing and the reasons dated back to on of Paul Robinsons shady deals.
Ashleigh Brewer, who played Kate, now has a gig on The Bold and the Beautiful.
A chilling event was when Sonya's stalker was inside her house.
Sonya, after being harassed by mail for weeks, got a call from her stalker on an unblocked number. When she called it back, it started ringing inside her house!
The stalker had broken in, knocked Brennan out cold and barricaded the door with no way for Sonya to get inside to confort crying baby Nell.
The tornado happened. Thats about it. The biggest damage was some plants uprooted and a door becoming unhinged. A beam fell on Lou but it was Karl and Susan to the rescue!
When Georgia moved out of No. 30, Toadie and Sonya decided to make the most of it, and stripped down to their birthday suits to make the most of their newfound time alone.
A potential client dropped by and mistook the pair as nudists and had Toadie host a nudie lunch to win her business!
Karl and Susan's bedroom antics have surely been spoken about over the last two decades but nothing intrigued us more than the the discovery of the blue box hidden under their bed. It wasnt hidden too well seeing as Toadie knew about it and it ended up in Lou's hands!
Whats in the box? We will probably never know!
Now we have the 30th anniversary to look forward to.
We'll see the return of Harold and Madge (ghost Madge I'm assuming), Sky Mangel and none other than Nina Tucker!
It will be interesting to see how they all come together for this milestone.
What was your favourite Neighbours storyline this year?