Pastor Slammed for Advising Women to Lose Weight and 'Not Let Themselves Go' to Keep Their Husbands Happy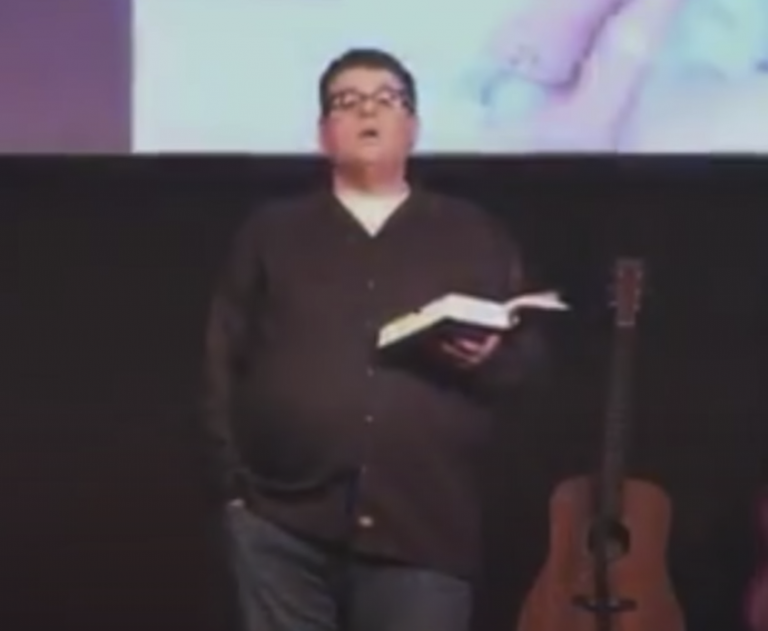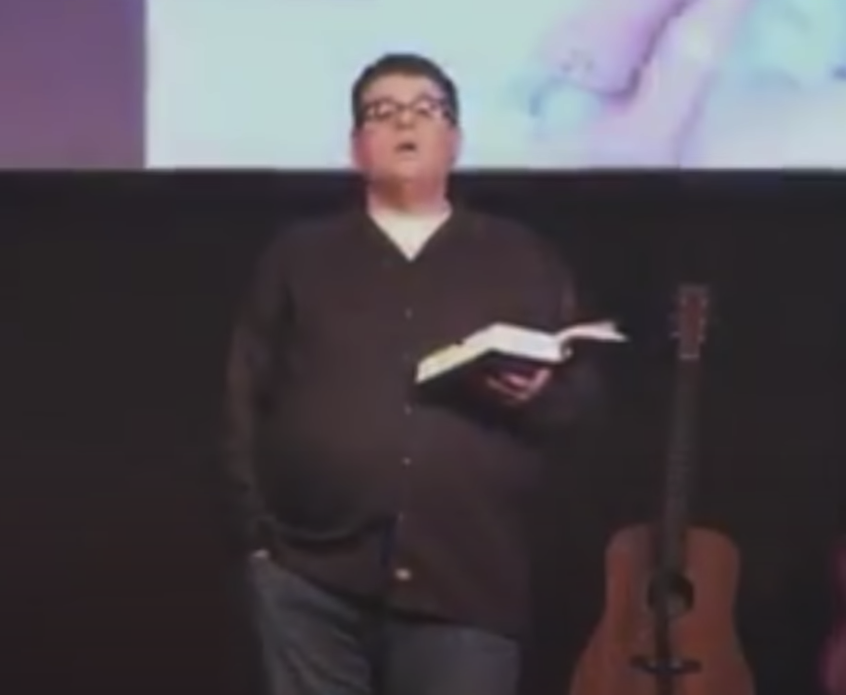 Pastor Slammed for Advising Women to Lose Weight and 'Not Let Themselves Go' to Keep Their Husbands Happy
"Why is it so many times that women, after they get married, let themselves go?" questioned a pastor in the US, lecturing the women in his sermon to lose weight to keep their husbands happy.
The perfect specimen of masculinity himself, Pastor Stewart-Allen Clark of First General Baptist Church in Malden, Missouri, delivered his sermon advising the church-goers on how to keep your marriage strong – be hot.
The pastor cheerfully blames women for their marriages failing because they are "ugly and they stink", claiming that weight control and not looking like "a butch" is the most important issue couples face in a long and happy union.
During a sermon he delivered on February 21, which has since been deleted from the church's website and YouTube, Clark gave a sermon on how to keep your marriage healthy.
If you can't stomach hearing this misogynist drivel straight from the horse's mouth, here is a handy transcript:
And ladies, here's the thing you need to know about men: Don't give him a reason to be like this distracted boyfriend. You hear me? Don't give him a reason to be looking around. Hello?!
So, okay, why is it so many times that women, after they get married, let themselves go? Why is that? Why do they do that?…
Now look, I'm not saying every woman can be the epic, the epic trophy wife of all time, like Melania Trump — I'm not saying that at all. Most women can't be trophy wives, but, you know, like her — maybe you're a participation trophy. I don't know. But all I can say is not everybody looks like that! Amen?! But you don't need to look like a butch either!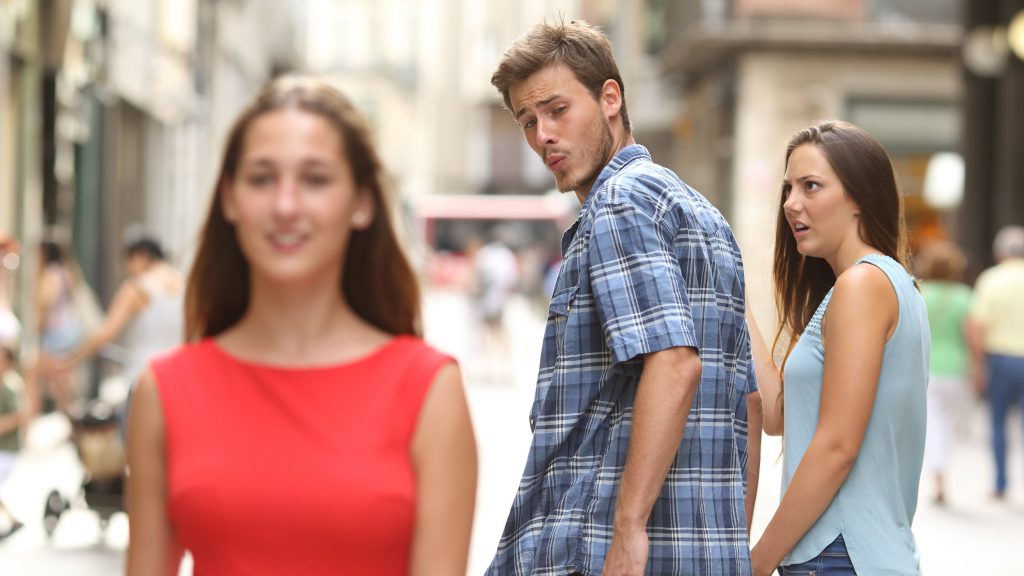 But you say, "How can I do that?" Oh, I'm so glad you asked that question! I'm so glad you asked that question! Because you're in my office, you and your husband, and we're talking about your marriage, and you've asked me this question about "What can I do about that?" All right, if you were sitting in my office, here's the first thing I'd say to you — and boy, I hate to say this, this is why I don't do marital counseling anymore — and that is… weight control.
So how important is this? Let me tell you something: I have a friend. He has put a "divorce weight" on his wife! That's how important this is!
You know, makeup! Makeup is a good thing. You know, my little boy said, "Why do girls wear makeup and perfume?" You say "Because they're ugly and they stink." You don't want to be ugly and stink!
Scientists have discovered, by the way, a food that diminishes the woman's sex drive. It's called the wedding cake. Hahahahahahahaha, yeah.
Participation trophy? Let's just take another look at this superb example of incomparable manhood…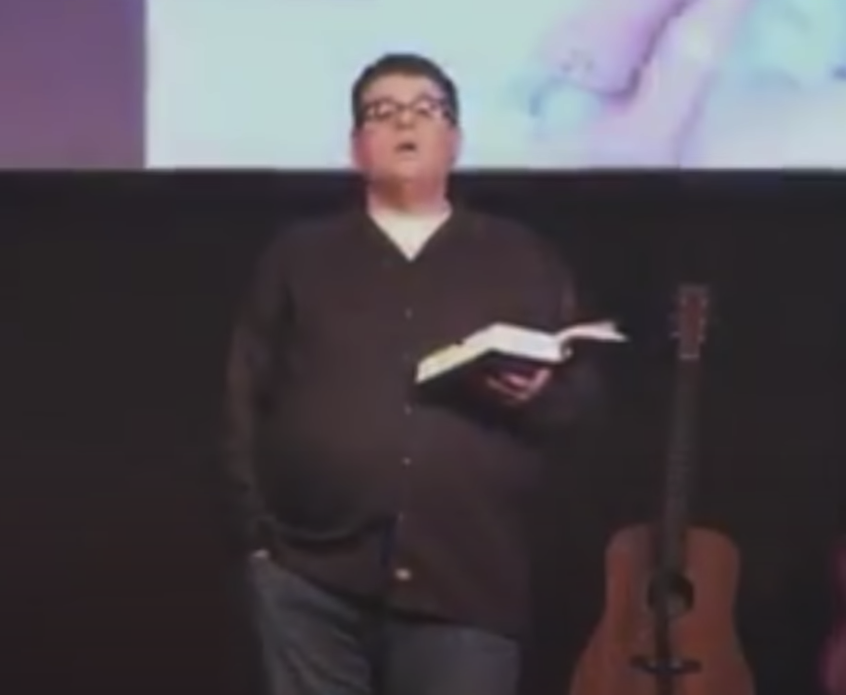 Ahh yes. Jog on, sir.
People were quick to comment on this man's sermon.
One YouTube commenter wrote, "Bold of him to judge someone's appearance when he looks like he would have a heart attack if he ran a mile."
"Absolutely offensive. He clearly 'let himself go'. I sure hope he's not married," another added.
"Nothing that he talkin' about has anything to do with the book he's holding," someone else added.
"Disgusting. He needs to be removed. This isn't his first time spouting this hate," one user shared. "The congregation is complicit in the same dysfunctional, misogynist, bigoted, bullying behavior. Shame, shame on all of the #MaldenFirstBaptistChurch in Missouri."
Following the report, 1st General Baptist's parent organisation, General Baptist Ministries, issued a statement saying "The sermon included comments that are not consistent with the position and values" of their denomination.
The church has since erased its social media channels and scrubbed its contact details from the internet.
A statement on their website reads: "As of March 2, 2021, Pastor Stewart-Allen Clark has taken a leave of absence and is seeking professional counseling."
Rightly so.
Source: Youtube/Friendly Athiest