Sister Makes a Stand Against Retail Store who Refused Entry to her Brother with Down Syndrome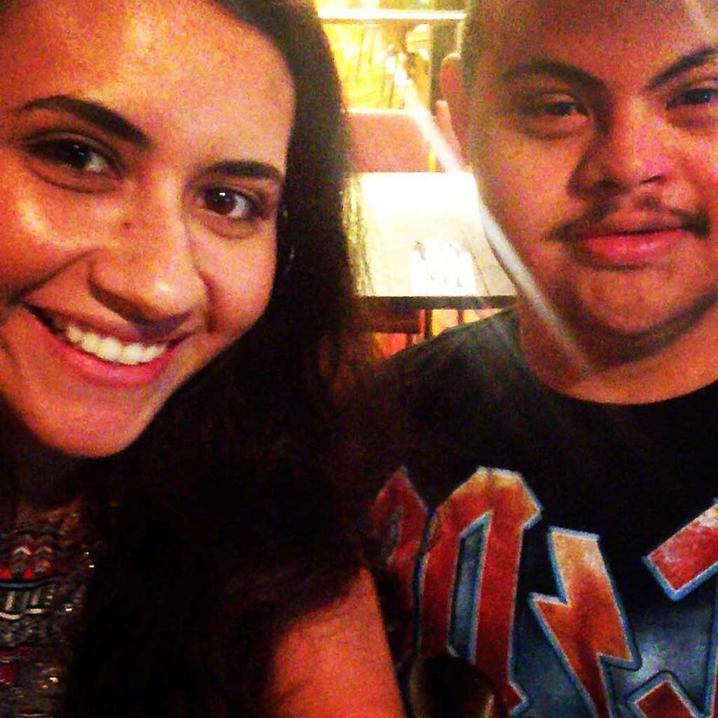 Victoria Milne shared a status on her Facebook page that went viral and had news teams ringing her this morning to get the full scope of an incident that happened at a local Brisbane Shopping Centre.
Victoria's brother James, who has Down syndrome, was refused entry into Brisbane electronics stores JB Hi-Fi at Mount Ommaney and was wrongfully accused of shoplifting.
The incident occurred when James Milne, who was accompanied by his dad Daryl, was denied access into the JB Hi-Fi store by the security guard manning the entrance. The security guard produced an image of another Down syndrome man who had been banned from the store, but when Daryl saw the picture, he explained the man in the photo was Caucasian with light hair, and his son had olive skin and dark hair. The security guard didn't budge and requested the dad and son to leave.
Daryl and James left the store and upon returning home, James's mum rang the JB Hi-Fi store to speak to the store manager to request an apology to her son. The store manager refused to apologise and in Victoria's post on her personal Facebook page 'he would never, ever, ever get an apology,' from him and that he had "the right to stop anyone he pleased from entering the store".
Since posting the incident on Facebook the status has been shared over 47,000 times and has received over 18,000 comments.
JB Hi-Fi has since put a message on their Facebook page with CEO Richard Murray issuing a public apology.
"JB Hi-Fi apologises for any distress caused to James and his family. We take feedback from our customers very seriously. We are investigating this matter," the post read.
"JB-Hi-Fi is seeking to make contact with the family involved."
Victoria has confirmed she received the letter sent to her brother James from Richard Murray via email which stated how proud he was of the  staff at the Mt Ommaney store, but the Manager was very distressed. The family are now looking at legal advice into the matter regarding the discrimination.
Victoria has asked people to share the incident to 'take a stand against bullying and ignorance.'
What do you think? Did the security make a simple mistake with a case of false identity? Should Victoria have shared her status on Facebook? Is an apology enough? We'd love to hear what your thoughts are on the incident.