Vintage Calendar Girls Bare All to Raise Funds for Rare Cancers Australia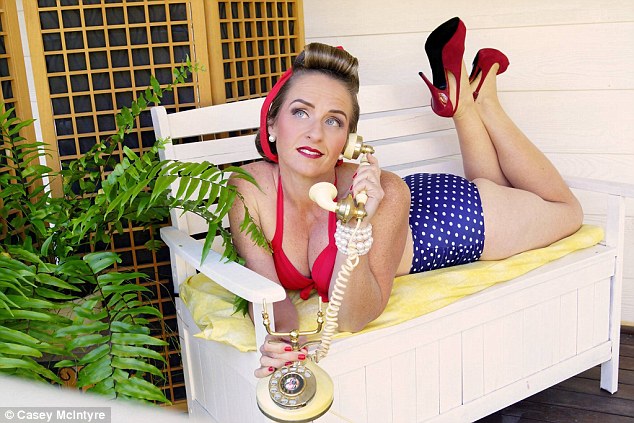 Misty Bland is a fighter and she wants to give those firefighter calendars are run for their money. The mother-of –two is the driving force behind Vintage Calendar Girls – started after her husband Rob, was diagnosed with a rare form of cancer, Chordoma.
https://youtu.be/dNF1UKy8HsM
The calendar is a collection of Mrs Bland's gym friends who donned on vintage outfits and posed in various locations on the Sunshine Coast to create the calendar.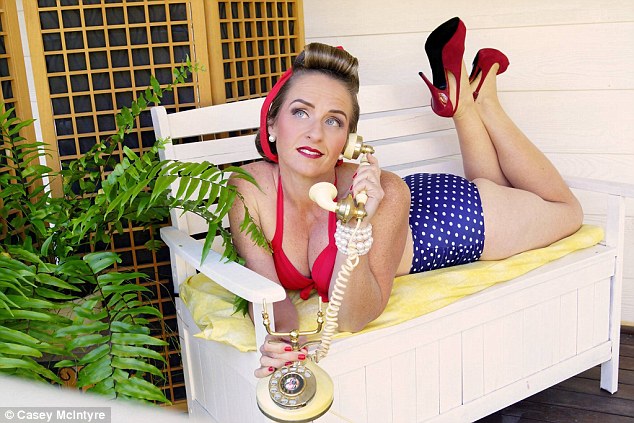 Misty told the Daily Mail, 'I really love the vintage era, it probably took me about four weeks of planning, designing and styling each shoot. Each scene depicts something about those girls – the one with the camera was the photographer for most of our shoots – there's something little about each girl in the scenes.'
'It came out looking sensational and classy, and yet there is that very cheeky aspect to it.
'The girls are extremely proud, they tried to convince me to do another calendar next year.'
The calendar was launched on Saturday despite a major sponsor pulling out of the project 5 weeks before the launch. Misty explains the sponsor felt the pictures went against the sponsor's family friendly image.
Not one to give up, Misty made a public appeal for help and another sponsor came on board to help push the project through.
The pictures are cleverly styled to ensure any rudie bits are covered by carefully placed vintage suitcases, aprons or floppy hats. 'Looking at the images none of us are ashamed of them, we're beautiful, natural women,' Mrs Bland said.
The money raised from the calendars will be donated to Rare Cancers Australia.
Despite the launch of the calendar, Rob's future is unknown as doctors are unsure of how to treat the cancer.
The cancer nightmare started back in 2009 when Rob suffered a crush fracture to his T10 vertebrae. It was on the treatment of this injury that doctors discovered Rob had a tumour which was a clear cell carcinoma. The diagnosis led the family to believe that Rob had been cancer free for 3 years.
But on Christmas Eve 2013, the family received devastating news that the tumour had reappeared. A biopsy was conducted in May 2014 which diagnosed Rob to have a Chordoma, a rare form of cancer.
Rob has had surgery and radiation therapy, but the cancer couldn't be removed and doctors are unsure of what the next step in Rob's recovery.
Mrs Bland explains, 'We still don't have a clear treatment plan for my husband, we don't even have an oncologist'.
'We have been to seven radiation oncologists, but don't seem any closer to finding a concise treatment plan for Rob.'
Each week Rob gets hydrotherapy three times a week, goes to physiotherapy twice a week and sees his GP once a week.
Rob's last surgery resulted in permanent scar tissue as doctors collapsed Rob's lung so they could access the tumour from a second point. The surgery was to simply extend Rob's life for a period so he could spend more time with his family.
Mrs Bland finds this hard to accept right now and is putting her energy in to the calendar to raise funds that will help Rare Cancers Australia find a cure.
'I'm not going to give up fighting until I'm happy I've done everything I can.'
The next step for Rob is to hopefully take part in a clinical trial next year so he can undergo a new radiation type specifically for the spine.
In the meantime, Mrs Bland is staying strong through the ordeal for the sake of her family and the launch on Saturday night reminded her how very much she, Rob and their two children, Edward and Kimberley are loved and supported.
If you wish to purchase the calendar, head to Vintage Calendar Girls. The calendars are $15 plus postage.