Sweet Little Girl Dressed as an Angel Accidentally Flips Everyone the Bird During Christmas Concert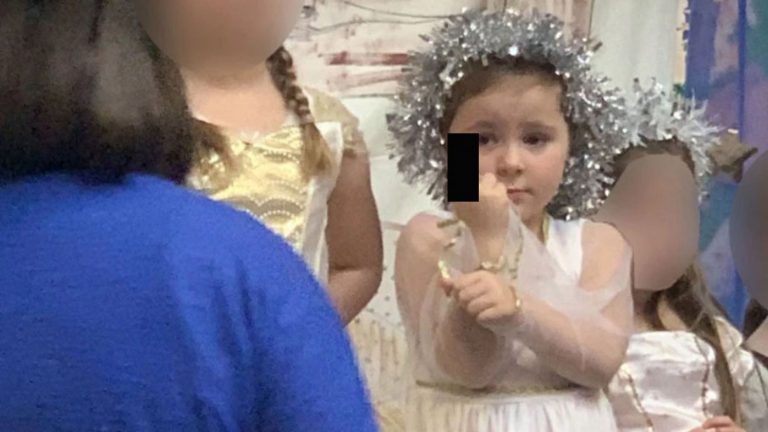 Sweet Little Girl Dressed as an Angel Accidentally Flips Everyone the Bird During Christmas Concert
An adorable little girl has managed to flip the bird to everyone in the audience for the majority of her Christmas concert while dressed as a sweet nativity angel.
Ella Legge, clothed as a cherub with a halo and wings, apparently could not wait to show her mum a sore on her middle finger.
Her mum Carla Legge shared the images on social media, explaining that she wasn't really telling everyone in the audience to f*ck off.
"Bless Mason and Ella in their school play, it's just a shame Ella spent the whole time trying to show me she'd hurt her middle finger," she wrote alongside three hilarious pictures of her five-year-old daughter.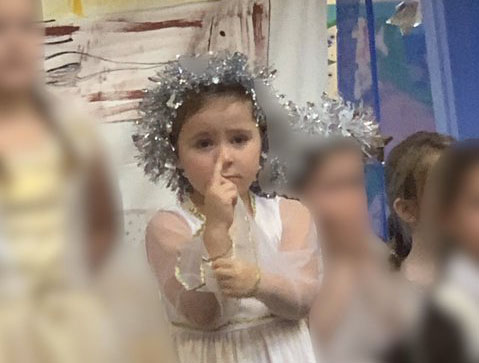 "The performance was about half-an-hour long, and I would say 70 percent of it she had her middle finger up," says mum Carla. "I was thinking, 'Oh God, Ella please stop.' Because she was doing it so innocently, I think most people were thinking, 'Oh, bless her.' "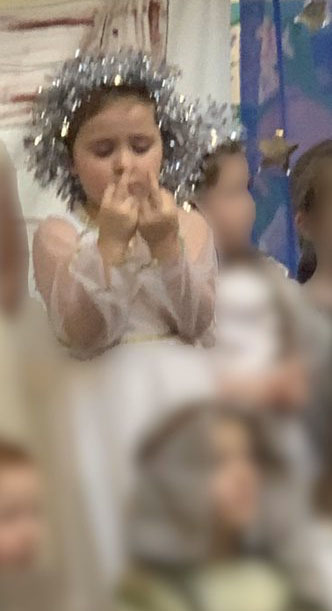 It didn't take long for audience members to notice, including a few teaching assistants who "had a bit of a giggle," says Carla. "A few of the older children whispered, 'Ella's got her finger up.' Everyone seemed to know what she was doing."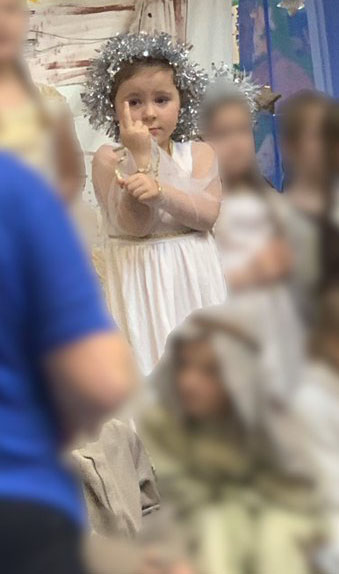 Ella was "completely oblivious" to her gaffe and still would not put her hands down, despite her mother's best attempts at telling her to.
"It was so funny because she didn't realise what she was doing. I had to keep mouthing 'Put your finger down,' discreetly, but then I just accepted that she was going to be standing there with her finger up."
As her post received attention, Ella came to realise that she was internet famous.
"Ella wanted to say 'thank you' to everyone for liking her picture," said the mum of three from the UK. "But then she said, 'I don't know what's funny though.' "
Bless!
Bless mason and Ella in their school play, it's just a shame Ella spent the whole time trying to show me she'd hurt her middle finger 🤦🏻‍♀️😂😂 pic.twitter.com/Vab6T0pL4Y

— Carla Legge (@carla_legge) December 10, 2019
Source: Twitter/Carla Legge