Things YOU Were Dying To Ask Jimmy Giggle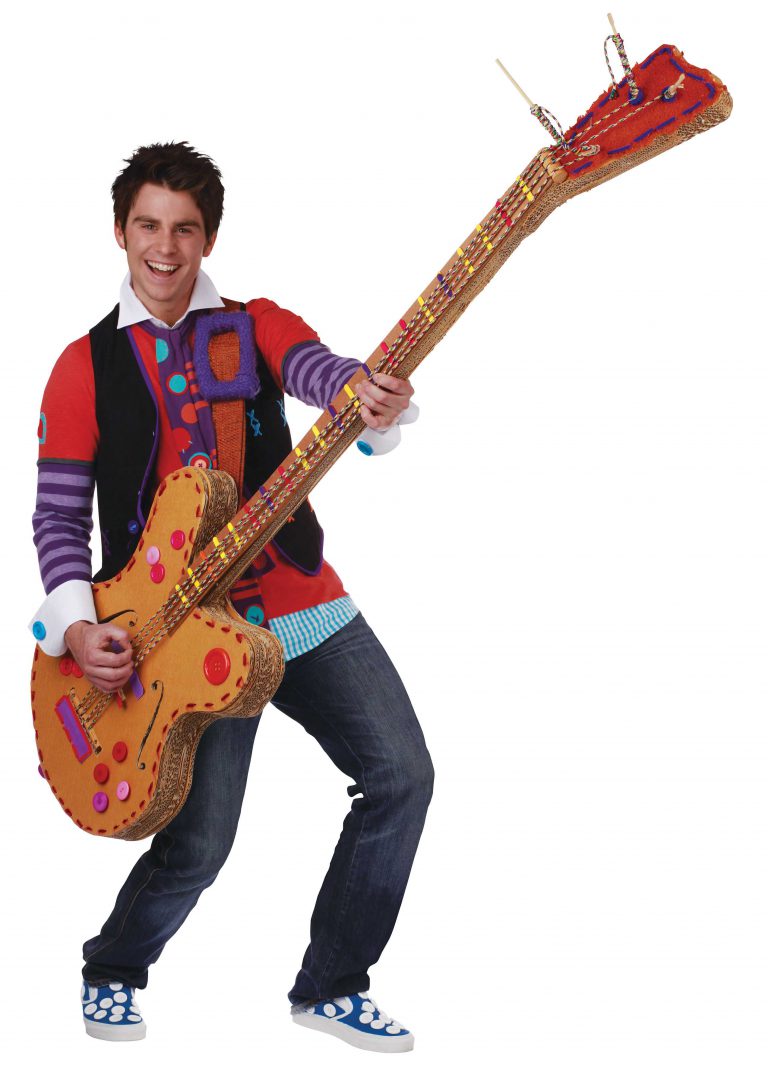 Things YOU Were Dying To Ask Jimmy Giggle
I know how much I love Jimmy Giggle and judging from the reaction we got from our article Win a Family Pass to Giggle and Hoot and Friends Live on Stage you proved that you are also crazy about him too! YOU wanted to know more about giggly Jim, so we made the call to you for questions and this is what Jimmy had to say.
Suzie: What made you choose this career path?
Jimmy: I've always loved making people laugh. In my family there was a big emphasis on making each other laugh. I love getting on stage and singing songs live. It's amazing to see the immediate reaction from the audience and seeing people sing-a-long. I love recording the show, but to do this on-stage is a great way to perform.
Bree: Is your favourite colour really orange?
Jimmy: You might know that I am an Essendon fan. The team colours are red, but that's close to orange, right?
Jenna: Is being Jimmy Giggle a job or a joy?
Jimmy: It's a JOY! We have so much fun together on set. I really can't believe it's a job! We have a great team at the ABC and we make the show with lots of love.
Julie: Do people expect you to entertain their children at BBQs?
Jimmy: Ha! I'm not expected to but I'm always happy to have a photo, sign autographs and do come voices. Hoot Hoot!
Ellen asked: What does hoot really do on the night watch?
Jimmy: I don't know. I don't know! I'm always asleep!
Ellen's daughter: Do you have a robot?
Jimmy: No, but that's a good idea! I am looking to invest in a robot vacuum though!
Tammi: Are you looking forward to being a dad?
Jimmy: Yes! A lot! Can't wait, can't wait! We're just rapt. My brother just had a boy, so a girl would be nice. I've always loved kids and always wanted children of my own.
And, in case you're wondering… Yes, Jimmy and Mrs Giggle will find out the sex of the baby!
If you want to see our favourite friend in yellow pyjamas, Live Nation in association with the Australian Broadcasting Corporation has announced that Giggle and Hoot and friends will be going on a giggle-icious adventure. For the first time on stage too, joining the Giggle and Hoot and our favourite Bananas, will be Zap, Mimi and Jango from Hoopla Doopla. With their own style of crazy gymnastics, they will be tumbling, juggling, leaping and somersaulting their way around the stage. There'll be classic songs plus a few new ones live on stage in this 50-minute spectacular.
Check out dates in Melbourne, Brisbane, Sydney, Newcastle, Canberra from December 2014 to January 2015. And… For fans in Adelaide and Perth, the tour has just been extended with dates in April being added!
We can't wait! Hoot hoot!
Giggle and Hoot and Friends Tour Dates:
Arts Centre Melbourne: December; Wednesday 17 To Sunday 21
Qpac Playhouse, Brisbane: January; Saturday 3 To Sunday 11
Chatswood Concourse, Sydney: January; Tuesday 13 To Friday 16
Civic Theatre, Newcastle: January; Saturday 17 & Sunday 18
Canberra Theatre, Canberra: January; Saturday 24 & Sunday 25
NEW DATES ADDED
Regal Theatre, Perth: Saturday 4 and Sunday 5 April 2015
Her Majesty's Theatre, Adelaide: Saturday 11 and Sunday 12 April 2015
TICKETS ON SALE NOW