This Teacher's Story of What Happened When a Deaf Six-Year-Old Farted Loudly in a Classroom Will Make You Chuckle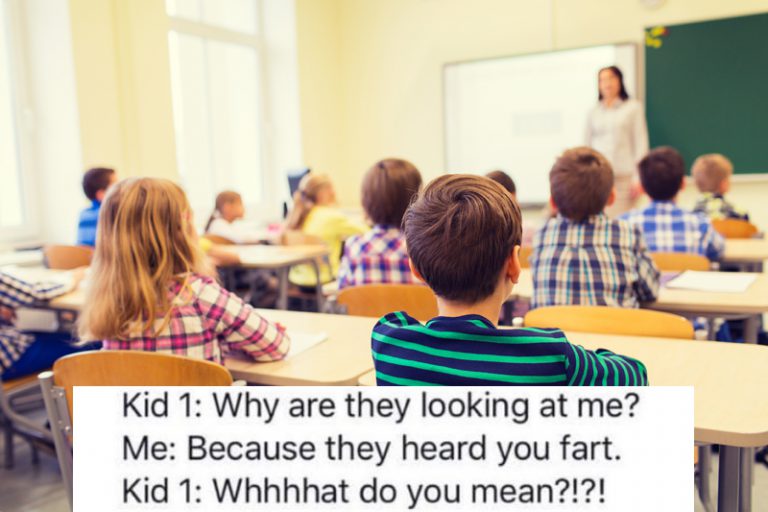 This Teacher's Story of What Happened When a Deaf Six-Year-Old Farted Loudly in a Classroom Will Make You Chuckle
Who doesn't love a good fart story?! You've come to the right place to hear one because this is a cracker!
Now, obviously we all fart. Even the poshest people have to sneak one out at times. And we're all very well aware of the consequences of farting in public and the potential humiliation that could come with it.
But what if you were deaf? How could you know that other people could hear your farts unless you were told?
First-grade teacher Anna Trupiano, who works at Kendall Demonstration Elementary School in Washington DC, documented what happened in a social media post.
Her message has since gone viral after actress Minnie Driver, of all people, shared her post and it has now been liked thousands of times.
Anna wrote: "Today in first grade one of my deaf students farted loudly in class and other students turned to look at them.
"The following is a snippet of a 15-minute conversation that happened entirely in American Sign Language among the group of deaf students and I."
Anna's transcript as shared by Minnie has been met with hundreds of comments from other Twitter users who thoroughly enjoyed the story of the little kid who didn't realise others could hear their farts.
I laughed SO HARD at this thread. THANK YOU! ❤️🧡💛💚💙💜

— Laura Jean Bowcutt (@LauraBowcutt) October 29, 2018
that really has brightened my day . . I must learn to sign so I can attempt getting away with that one, I'm getting older, these things are important.

— Helen Reid (@HelenRe07161271) October 29, 2018
The great equalizer…! 😳 Thank you for this much-needed roar of laughter! 🤣🤣🤣

— Marcia La Résistance 🇺🇸 (@MarciaBunney) October 29, 2018
I told ya, everyone loves a good fart story!!
In all the sadness of this weekend, I wanted to share a thread that I know will remind you there is good and laughter and revelation in the world still x pic.twitter.com/c7yN54N4U1

— Minnie Driver (@driverminnie) October 29, 2018
Source: Twitter/Minnie Driver