Wanna Wrap Your Laughing Gear Around a Lips-Dick?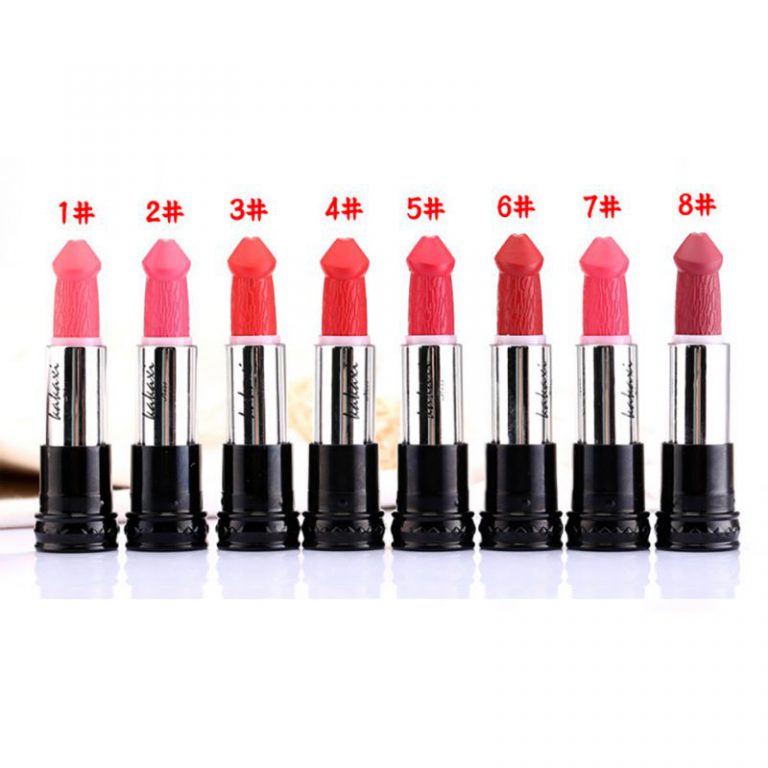 Wanna Wrap Your Laughing Gear Around a Lips-Dick?
Why are everyday, ordinary objects that appear in the shape of a penis so astoundingly hilarious? Like this dick themed park in Korea. Or these hilarious cake fails. It's not like we laugh at them in real life. Well…maybe, sometimes.
The manufacturers of these dick shaped lippies (I personally prefer the term dick-sticks) probably are laughing all the way to the bank. I don't even know if these are so much hilarious as they actually are covetable. Imagine whipping this out of your bag at a meeting or in front of your mother-in-law to touch up?
It was International Lipstick Day just a few days ago (did anyone else hear of Mac's mega-fail where they promised a free no-strings-attached give-away of their lipsticks but ran out of stock almost instantly?)
I think I would have preferred one of these instead although I'm not entirely sure how my husband would feel seeing a dick other than his own touch my lips, hmmm.
Available from Ali Express for under US$2 they may not match the quality and longevity of a Dior or Chanel but they are definitely fun. They cum (sozz) in 8 shades but #2 looks like my fave colour.
Described as "Penis Shape Mushroom Long Lasting Moisture Cosmetic Lipsticks" they have dick detail down to a fine art featuring a bell-end, veiny textures and of course a urethral opening. And the box they come in is actually very cool as well.
The site states: "If you have ever felt awkward eating a banana in public, then this lipstick is about to make you feel like you're in a porno by simply applying a swipe of lippy."
Reviews have been surprisingly favorable with most users giving 4.9 stars:
"Perfect lipstick, soft texture and a light pleasant scent" (always good to have in a dick)
"creamy texture…"
"Great colour, reminds me of my mother's lipsticks…" WTF
One reports sadly:
"very little, but funny" (something no dick owner ever wants to hear).
And this:
"it came incredibly fast (oh no) and I can't wait to give it to my friend".
Don't even wait for the next hen's party ladies, I can see these finding a place at the bottom of every one of my friend's handbags or maybe I'll stash some away for this year's Christmas stockings.