Woman Admits To Hating Her Engagement Ring And Demands A New One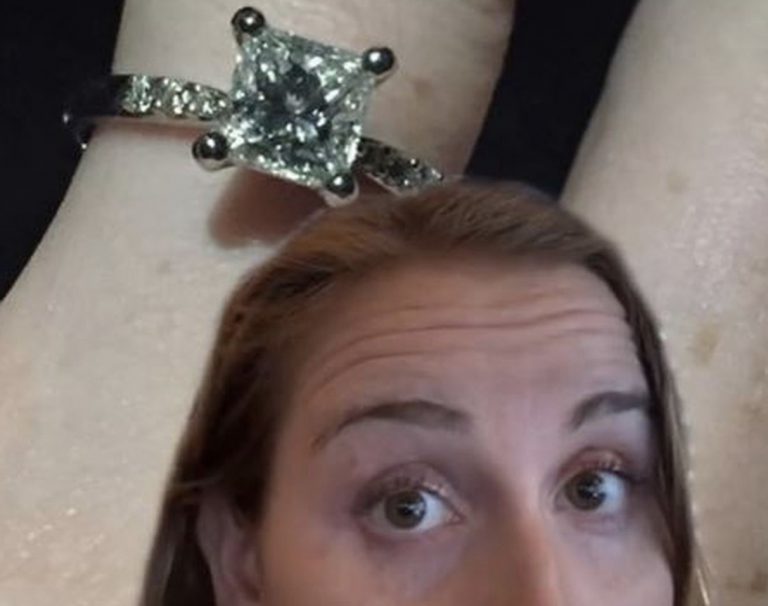 Woman Admits To Hating Her Engagement Ring And Demands A New One
When a proposal happens it's usually accompanied by squeals of joy and lots of ring admiration. That is if the ring your fiancé chose is one you actually like. But what happens if you receive something that you hate so much that you burst into tears each time you look at it. That's exactly the predicament one woman is in after being proposed to with the ring of her nightmares!
TikTok user @beefinnagain posted a video admitting she hated her engagement ring so much that she demanded her husband Patrick buy her a new one.
"Patrick and I dated for like a good bit of time and the whole time we dated I was like, in the marriage headspace and I was like, 'Pat, I want a ring with a halo'. I want the little diamonds around the main ring. That's what I want," she explained.
"I kept emphasising. I was like, 'I don't care about the size of the diamond. I don't care about clarity or cut. I literally don't care. I just want a halo around the little inside diamond'."
When Patrick eventually proposed however it was NOT with the ring she was expecting. It was a princess cut diamond with no halo — which although  "beautiful" was not her dream ring.
"After he proposed, I literally went home and my mum was like, 'Do you like the ring?' And I bawled. I said, 'No I hate it so much and I'm going to have to wear it forever'," she went on.
"My mum said, 'after like five years you can ask him to replace it'. It lasted a week because literally when you're engaged, everyone's like, 'is it the diamond you wanted? Like, is it perfect? Do you love the ring?'"
"And every time I had to be like 'yeah.' And then I would go and cry because it's just not what I wanted."
The woman said she called her then-fiancé and admitted she hated the ring.
"I like called him and was like, 'hey, this is gonna be a hard pill to swallow. I hate the ring. It's just not what I wanted and I'm willing to wait for something that I do want, but I just need you to know that'," she said.
Patrick took it SO well and even accompanied her to the jewellers where she picked out a new ring, one that she loved!
"All's well in the world, he was able to get a refund and like, swap it out. And it was fine," she added.
"Then I made him pay double on the new ring because he took me to the store and I told him what I liked. So anyway, we're still happily married and he still knows I'm very opinionated."