Woman Gets Engaged to Her Husband Again After a Brain Injury Left Her with Severe Memory Loss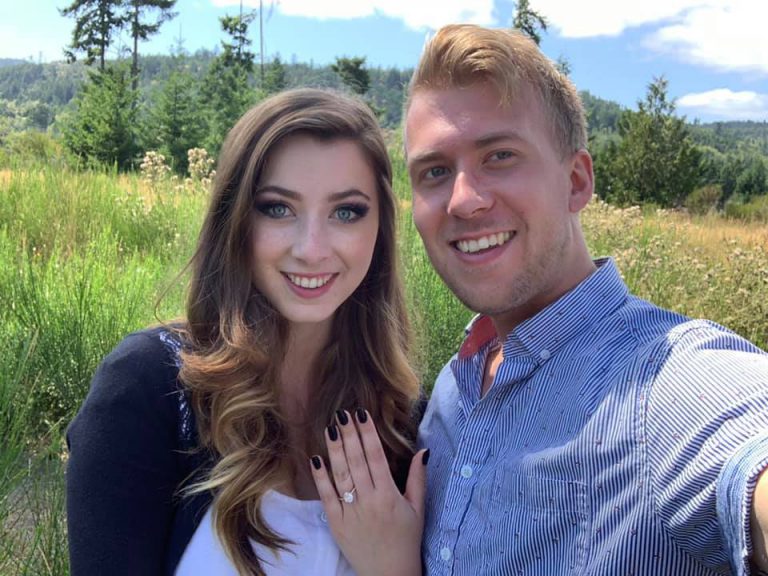 Woman Gets Engaged to Her Husband Again After a Brain Injury Left Her with Severe Memory Loss
If you are a fan of romantic comedies, you have probably seen the tear-jerker The Vow where a devastating car crash leaves Rachel McAdams' character with no memory of her life or her marriage to Channing Tatum's character. The drama that follows might seem like something straight out of a fairy tale, but it is actually pretty darn close to the truth for this Canadian couple.
Laura and Brayden Faganello's first love story involved long-distance love letters between the two who were each living on different continents, having never met. Once they did set eyes on each other it was love at first sight, with the couple planning their wedding within their first year together.
As amazing as all that sounds, their second love story is somewhat sadder.
Nine months after their marriage, Laura, 23, suffered a traumatic brain injury after a pole struck her head while setting up for an event. Afterwards, her life was turned totally upside down as she suddenly had no memories of her life after the age of 17 — and no memory of who her husband was at all.
Taking to social media, Laura explained how her life has changed over the past two years and how excited she is to become engaged to her husband all over again.
"9 months after I married Brayden I sustained a brain injury that completely changed our lives. While setting up for an event, a large pole dislodged and fell on my head. My next clear memory is of waking up thinking I was 17 years old, and not knowing who Brayden was. My memory of meeting, falling in love with, and marrying Brayden was gone.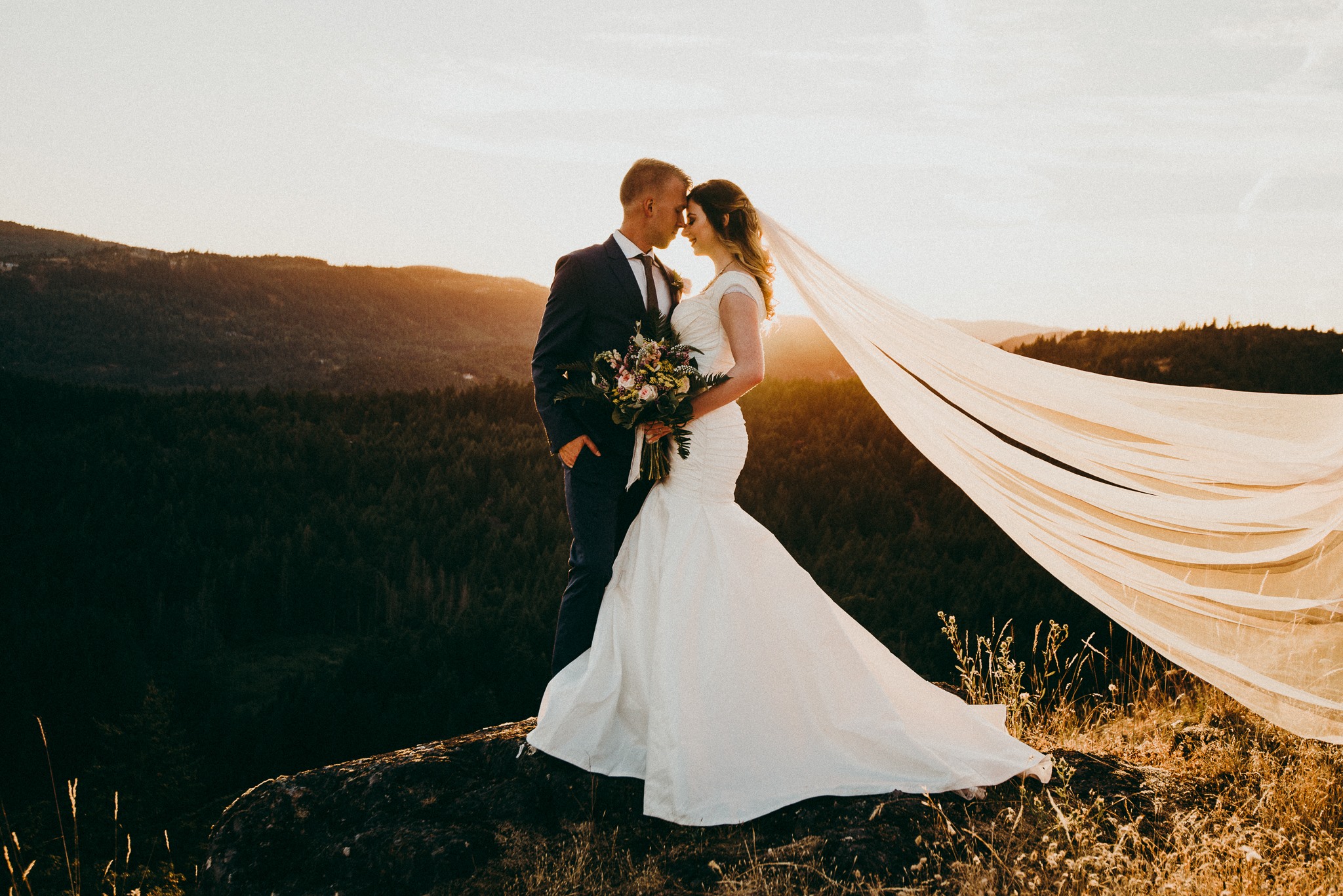 "Over the course of the past two years since the accident I've had to relearn how to read, write, and speak coherently, learn to live with the short and long term memory loss, cope with constant pain, and come to terms with the fact that I'm married to someone I don't truly know. I went through a period of anger and depression; I felt like so much had been ripped away from me. I desperately hoped my memory would come back, that someday I would look at Brayden and remember everything. Unfortunately, that has yet to happen.
"I eventually realized I had to make a choice. I couldn't stay in a marriage that I didn't remember choosing. It's really hard to feel completely devoted to a marriage when you feel like you just woke up to it one day. Even though I didn't really know who Brayden was, I saw how kind and patient he was with me. He was sweet and silly and quirky, and I wanted to try to make it work. I took off my rings, and I told him I wanted to date him. So, we started dating again.
"Brayden became my best friend, and then my crush, and then my love. I haven't miraculously gotten my memory and all my old feelings for him back, but I have new feelings and new memories. I've learned that love is a choice, and I am choosing to love Brayden. Today he proposed to me (again), and I said yes (again)! I'm so grateful for our new beginning and for the happy future we have ahead of us."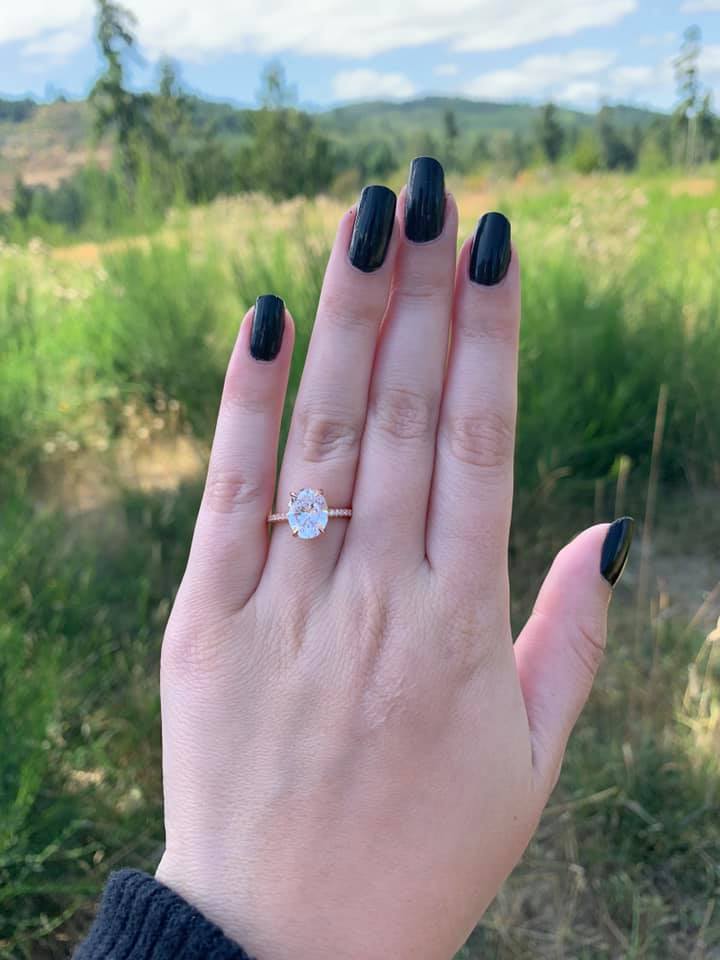 "I got to a point where I felt like, I really want to leave [the marriage] but I don't want to live the rest of my life feeling like I gave up," Laura told Victoria News. "I respected him as a person, he's very sweet, very thoughtful … I knew he loved me so I thought, 'okay I need to try.'"
Laura told Brayden, 'I want to try to fall in love again.'
Brayden drove Laura to all of their old spots in the forest, trying to help her remember the pieces of a love story that had been lost. "I would tell her stories of things we did and how we met," he recalled. "And I'd go over those things over and over, using as much detail as I could to paint that picture as vividly as I could."
"I knew I would take care of her, I knew I loved her. I was willing to put that effort in."
Congratulations to Laura and Braydon on their engagement. We would like to wish you both a long and happy marriage.
Source: Facebook/Laura Hart Faganello