Woman Has Her Own Jane The Virgin Moment When Told She's Pregnant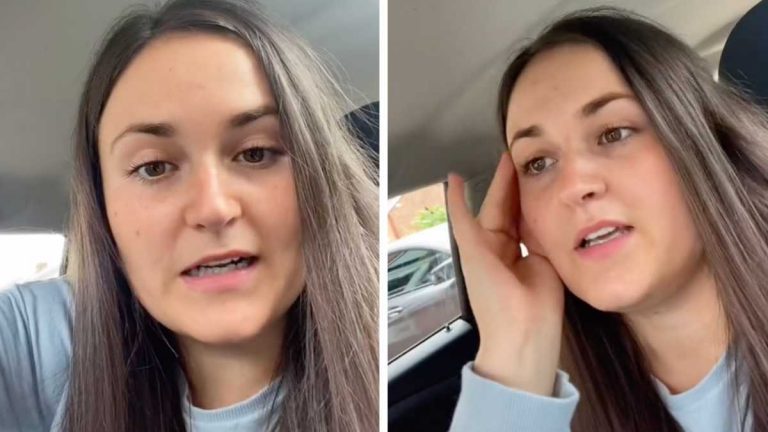 Woman Has Her Own Jane The Virgin Moment When Told She's Pregnant
A young woman who hadn't had sex in nearly two years was shocked to receive a positive pregnancy test from her doctor.
"I'd not done it in about a year or two," she said in a video. "When you went to the doctor for a blood test and it comes back you're pregnant when you haven't done it for over a year," she wrote in the video's caption. "Had a real Jane the Virgin moment back then," she added.
Of course the Internet needed more information, which Samantha was more than happy to provide in a follow up video.
"I went to the doctors for a blood test, it came back that I was pregnant — bear in mind that I'd not done it in about a year or two," she explained in the video.
Sammi said she went to get checked out because "I was getting dizzy spells and I was getting really bad stomach pains, it was like a stabbing pain in my stomach like two or three times a week. When I got it, I literally couldn't move, I couldn't walk."
After having a blood test, she was told she had high levels of HCG and was "pregnant."
"I said, 'I'm not pregnant, I literally haven't done it about a year or two, it's impossible!'"
"They made me do a strip test, you know where you go for a wee and all that, and that came back negative and they said, 'Well we'll just do another blood test, just for precaution,'" she said.
Strangely though, after she had another blood test she never heard back from the doctor. Nor did she have a baby 9 months later!
She put it down to perhaps her blood work had gotten mixed up at the lab, because she definitely wasn't pregnant.
"Sorry I'm not the next Mary," she wrote in the video's caption.
TikTokers however had their own theories and tried their best to give Sammi an explanation for her positive pregnancy test.
"Might just be a hormone imbalance," one commenter wrote.
"It could be endometriosis!" another person suggested.
"Ovarian cysts," a third commenter wrote. "I had rising HGC with a complex cyst plus the sharp pains."

Has this ever happened to you or someone you know?
Images: TikTok