Marzena Hair Lightener For Body and Face Review (plus Giveaway)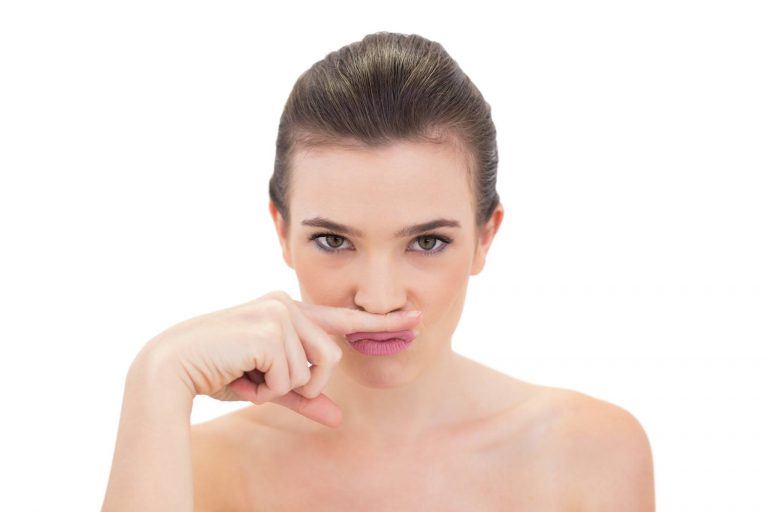 Marzena Hair Lightener For Body and Face Review
Sponsored post
Whoever invented body hair has a lot to answer for!
Whilst some lucky ducks might flaunt their downy-white barely-there hair, others of us have to put up with very-obviously-there-all-over-their-arms kind of hair! Now I know it's natural, and women have as much right as men to have hairy arms if they want to…but I don't fall into the 'want-to' camp. I actually find them unsightly and embarrassing. If you can embrace your hairy arms all the more power to you, but me, I just want them gone!
I was recently given the opportunity to review a hair lightener product, and low and behold it turned out to be the very same product I have been using for the past few years! I already have it on standby in my bathroom cabinet! In fact, I tell all my hairy-armed and hairy-lipped girlfriends about it…Y'know, only if we happen to be discussing body hair. It might be a bit awkward otherwise.
Monique: Hello lovely! I was just saying to Abby that we should catch up for coffee soon.
Me: Oh that would be lovely, then I can tell you all about how you can lighten that hair on your lip so no one can see it. Toodle-oo.
See! That would be totally awkward! But I figure, you saw the article heading, you know it's about body and face hair, and you are actively looking for an answer! For me, that answer has been the Marzena's hair lightener product.
Since my problem area is predominantly my arms, (I also get some dark downy fuzz on my back which I also bleach during the beach weather months) I prefer to disguise rather than remove the hair. For one I'm terrified that shaving it will cause it to grow back thick and coarse, and secondly waxing doesn't appeal to me either. Who on earth would have the time (or funds) to keep on top of that kind of maintenance?
By simply lightening the hair I don't need to worry about regrowth, ingrown hairs, or the hair growing back all stubbly! And best yet, it is an affordable solution that I can apply from the privacy of my own home (whilst watching my favourite Netflix shows!) And less money spent at a beauty salon means more money for the important things…like shoes and chocolate!
I've used a few different hair lightening products over the years, but this is the one that I now reach for instinctively off the supermarket shelf. (You'll find it in Coles, Priceline and other selected Pharmacies). It's relatively mess-free, it washes off easily after application and although it does inevitably have a chemical-like smell when you apply it, it is a lot milder and less offensive than some others I have tried.
How to Use It
Each pack comes with a tube of lightener cream, a tube of vitaliser cream, a mixing dish, a spatula and an instruction leaflet. Don't do what my husband does when we buy furniture, and just assume that you can probably guess what is in the instruction leaflet! Read it!
Basically though, you squeeze an equal amount of each tube together in the mixing dish and give it a good thorough mix with the spatula.
Next apply the mixture to the hair you want to lighten – spreading it evenly but without rubbing it into your skin.
The time it takes of course will vary from person to person depending on your hair type and colour. I generally find that 16 minutes is my magic number, but the leaflet instructs you to check after 7-10 minutes, and not to leave on any longer than 25 minutes.
When you are confident your hair has reached the desired lightness, remove the cream with a spatula and use a tissue to wipe off the excess with cool water and pat dry. (I usually use a cool face washer rather than a tissue).
And voila! You'll have hard-to-see hairs that blend in with your skin tone. No more wearing long sleeved t-shirts in December for you my dear!
I haven't personally lightened the hair on my top lip (I actually prefer to wax that) but I do have friends that use it for that purpose with equal success.
For those of you who are looking for a quick fix (that also lasts) I highly recommend this product. Marzena do have a pretty big range of products though, so even if you'd prefer to wax or use a hair remover cream, they've got all your needs covered!
Available from Coles, Priceline and other selected pharmacies. RRP $14.99
Marzena Prize Pack Giveaway
Marzena are giving Mums Lounge readers the opportunity to win a prize pack valued at RRP – $55.
Pack includes:
Marzena Shower Smooth
Marzena Large Wax Strips
Marzena Hair Lightener
Marzena Hair Remover Lotion
Marzena Facial Wax Strips
For your chance to win simply complete the entry form below. Good luck!
a Rafflecopter giveaway