Aussie Women Share Their Experience Trialing Period-Proof, Leak-Proof and Sweat-Proof Underwear: Modibodi Reviews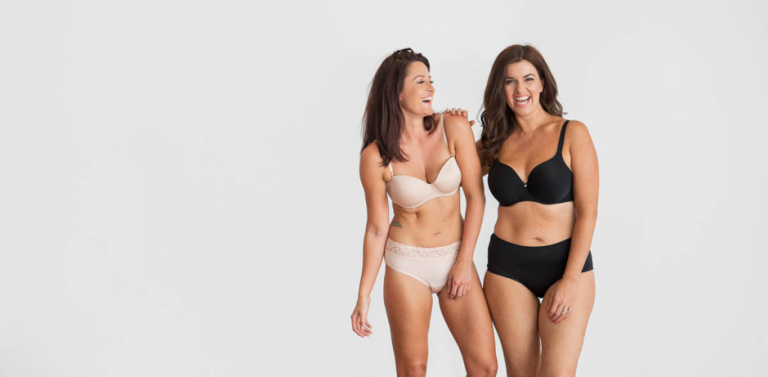 Aussie Women Share Their Experience Trialing Period-Proof, Leak-Proof and Sweat-Proof Underwear
Community product review
What do you look for in a pair of undies? We're guessing that at the very least you expect them to be comfortable and flattering, right? But what if your underwear could offer you much more, like the ability to lock away odour, absorb menstrual blood or light bladder leakage or wick away sweat when you are working out…and still look good and feel amazing?
As some of you may remember back in August we invited Mums Lounge readers to apply for the opportunity to review a pair of Modibodi underwear of their choice. After having some time to trial these undies that promise to be leak-proof, sweat-proof and period proof we invited them back to share their experience with the rest of us.
Read: Why I am LOVING Modibodi's Leak-Proof, Period-Proof and Sweat Proof Undies
The chosen reviewers expressed a range of issues that they experience regularly that caused them to be especially interested in trialing Modibodi underwear. We're sure that most of us can identify with at least one or more of these concerns.
Other issues identified by reviewers as: 'maternity underwear,' 'increase confidence' and 'to wear with a tampon.'
Modibodi Underwear Reviews
So would Modibodi undies prove to be the answer to their issues and give them the increased confidence they were looking for?
Here's what our reviewers had to say about their personal experience trialing Modibodi underwear;
Paula H and daughter Kate, WA
When my delivery arrived I was very impressed, and actually looking forward to trying them.
I had a job interview on day 1 of my period, so the last thing I wanted to worry about was leakage…totally exceeded my expectations. I thought they would feel like a surfboard between my legs…but how wrong I was. Comfy, discreet and great for confidence.
I would purchase more in the future because they exceeded my expectations and my [14 year old] daughter loved them too. She wanted no leakage at night or heavy days that could interfere with her social life and they gave her reassurance.
Hannah S, NSW
My initial thoughts when I received my Modibodi undies was that the fabric was so nice to the touch (and they were delivered very quickly!)
The first time I wore them I could tell when I sweat a bit more but after a couple of wears, I've gotten use to the 'wicking.' I would have to say they are now one of my fave pairs to wear. They do make you feel fresher for longer!
Renee C and daughter Ella, SA
OMG, seriously!  This underwear was a God send! I only have LBL [light bladder leakage] when I lie down to sleep at night but go through so many poise pads.  Since I have been wearing these undoes I haven't had to buy a packet of poise at all. I've also had my period whilst using them and usually bleed fairly heavy having to wear a tampon and a pad and often the pad leaks onto my clothes. With these I only had to wear a tampon and no leakage whatsoever. These have saved me money and given me my confidence back. I LOVE these undies so much.
They are very soft and extremely comfortable. They work perfectly and give me my confidence back with both LBL and periods. Easy to wash, super quick to dry and don't get that stank like some undoes do after all day wear. Honestly, I have already ordered more as they are great value for money and I want to change all my undies to these. They saved me money on pads and they're definitely great for the environment with how many pads you are not using.
My daughter mainly wanted to try them because she dances on stage under hot lights and sweats like crazy causing her underwear to smell, and she has to use heaps of deodorant to mask the smell. She will also continue to wear Modibodi underwear.
Sofia R, SA
When I opened the package I thought they looked very exclusive. The material felt super luxurious. The tags very expensive looking and could clearly tell the attention to every detail was well thought out.
The Modibodi underwear were so effective. Excellent on all needs. 10/10! They exceeded my expectations.
I usually purchase 'granny' underwear purely for comfort. I never felt comfortable in regular underwear before. I always had to adjust myself. I didn't have that problem with this pair of underwear. I now have a comfortable pair of underwear that also look stylish and I'm not feeling the urge to jump in the shower morning, noon and night.
Amale H and daughter Angelique, NSW
My first impressions were 'Wow! I won't need to buy any more dependency pads." But then I also realized that I received the light absorbency and was concerned that they would not be enough to protect my leakage. I also loved the bag they came in.
Unfortunately, I have severe bladder issues so the light absorbency was not enough to accommodate my needs.  However, I could see that they would be great for other reasons such as LBL and sweat control. If only my problems were that basic.
I believe this product is ideal in many ways.  The underwear was very comfortable and in terms of functionality, as mentioned above, I believe they are a great invention for women suffering from LBL. I also believe they are cost effective in saving money on sanitary products, however the initial outlay would be costly. Long term though I believe it would be cost effective.
My [12 year old] daughter felt that they were quite comfortable. She wore them around the time of her period.
Chrystal P, VIC
They feel so soft and the gusset is much thinner than I expected. I wore them on the last few days of my period where I would normally have worn a panty liner.  They were very effective! No leaks!
I love the fact that they are slim enough to wear with all my outfits (especially leggings and skinny jeans). I felt comfortable enough to wear them at the end of my period or with a tampon on my lighter days. They were easy to wash and dried quicker than I expected too.
I would definitely buy more in the future. I love how comfortable they are.
I have already recommended them to friends. A friend has bought them for her 11 year old daughter that has just gotten her period for the first time.
Kim S, QLD
The Modibodi underwear looks very well made, the material feels nice and the cut is good. They are fabulous and exceeded my expectations.
Underwear can be difficult to purchase, finding a cut that fits as well as looks good is a constant challenge. The Modibodi sensual range looks lovely, the cut fits perfect with my panty creep, and the inner layer offered superior protection.
I will certainly purchase more in the future. I love the feel and look of them.
Don't let periods, light bladder leakage, or fear of odour hold you back from doing what you want to do, any time of the month! Head over to the Modibodi website to check out their fantastic range of undies – and find a style and absorbency that suits your needs.
SPECIAL MUMS LOUNGE OFFER
Try Modibodi risk free for 30 days!
Use code "loveareview" for 15% off storewide*.
*Excludes bundles packs, clearance items and gift cards. Cannot be combined with any other offer. Ends October 31st.