Review and Giveaway: Cult-Cleaning Products 'The Pink Stuff' Finally Available in Australia and You Should Definitely Be Excited!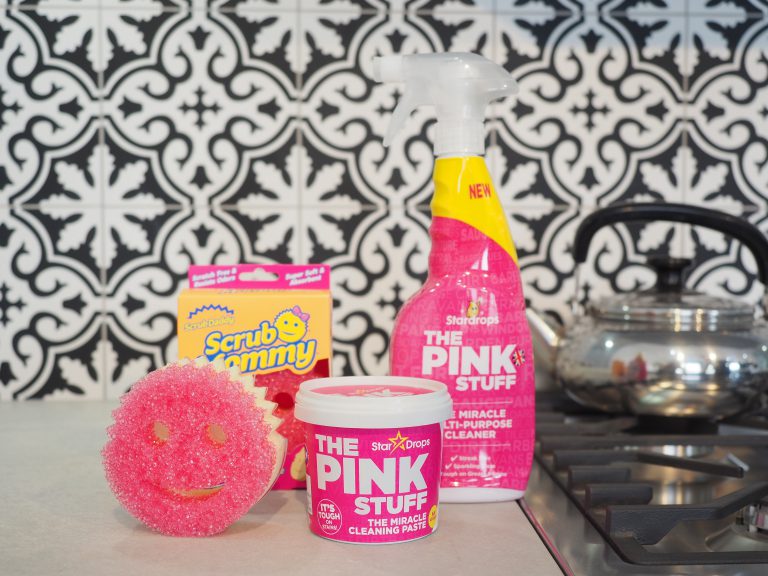 Review and Giveaway: Cult-Cleaning Products 'The Pink Stuff' Finally Available in Australia and You Should Definitely Be Excited!
If you've spent months watching everyone on social media raving about miracle cleaning products from 'The Pink Stuff' range, but hitting a brick wall when you tried to get your hands on some, you'll be pleased to hear that British brand Stardrops have finally launched their products here in Australia. That's right! No more FOMO! You can put the cult-products like 'the miracle cleaning paste' that was first made famous by UK cleaning sensation Mrs Hinch, to the test for yourself.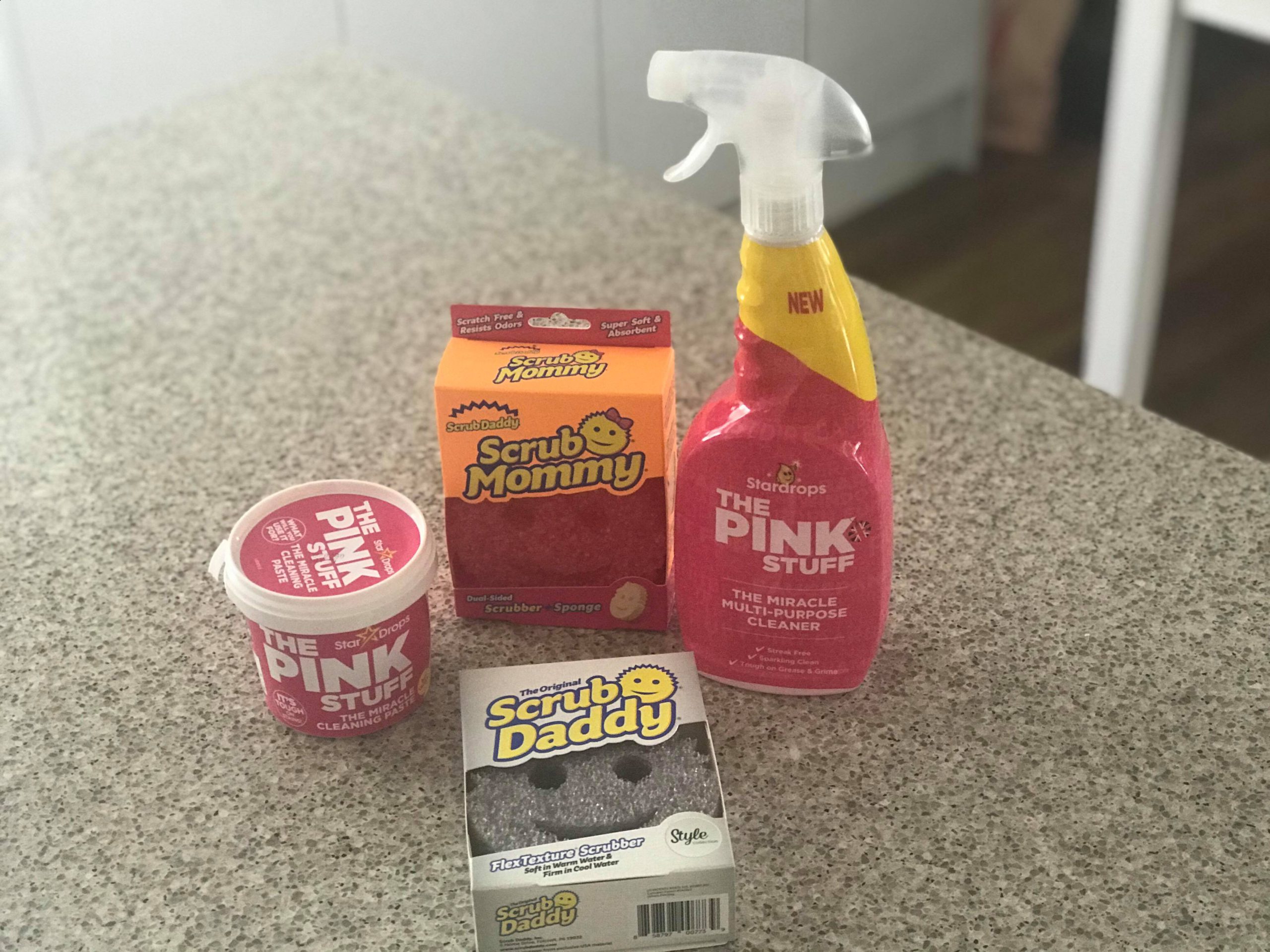 I make no secret of the fact that I loathe most housework chores. In fact I usually listen to a podcast or audiobook while I'm doing them, just to trick myself into finding something enjoyable about the whole mind-numbing experience. But…after seeing numerous videos on Instagram and TikTok showing how people have been using the miracle paste, I was very intrigued to get a pot all of my own to try. There is just something so satisfying about watching something like a greasy old frying pan, or oven door transformed into something clean and sparkly before your very eyes, and apparently with minimal effort. In fact, you kind of have to question whether you have a bit of a problem when you lose a whole hour of your day just watching other people using it to clean all sorts of things. We're not just talking the usual things like kitchens and showers, or tiles and grout. People are using it to clean rust, to shine up their cars, boats and motorbikes, and even getting stains off carpets, children's drawings off walls and scuff marks off shoes…and that's just the tip of the iceberg!
View this post on Instagram
View this post on Instagram
View this post on Instagram
You are starting to see why I'm excited to try this stuff, right?
So, Did It Live up to Expectations?
Look, I'm NEVER going to love cleaning, but this is the closest I've ever got to it! I'm even looking for extra things I can transform, because its so damn satisfying! I know! Who even am I?
The Pink Miracle Paste paired with the Scrub Daddy sponge make a dynamic cleaning duo. Don't be fooled by that smiley face, the Scrub Daddy sponge is a force to be reckoned with when it comes to cleaning. No wonder it's the number 1 selling product on Shark Tank USA. It changes texture depending on the temperature of the water. So, it's firm in cold water for tough scrubbing, and soft in warm water. Cool, huh? Anyway, even the dreaded oven clean was a breeze with The Pink Stuff Miracle Paste and the Scrub Daddy! The Pink Stuff Miracle Paste is every bit as amazing as Tik Tok and Instagram users led me to believe. Hence why it pops up so often with the hashtag #tiktokmademebuyit I guess!
But to really put it's 'miracle' moniker to the test, I decided to find the greasiest, grossest thing I could find it my kitchen – the splatter shield from inside my Ninja Food Grill! As I've explained before, I use this kitchen appliance several times a week, for everything from air frying chips in coconut oil, to grilling or roasting meat, and even baking.  So, to say it was well overdue a good clean, is an understatement.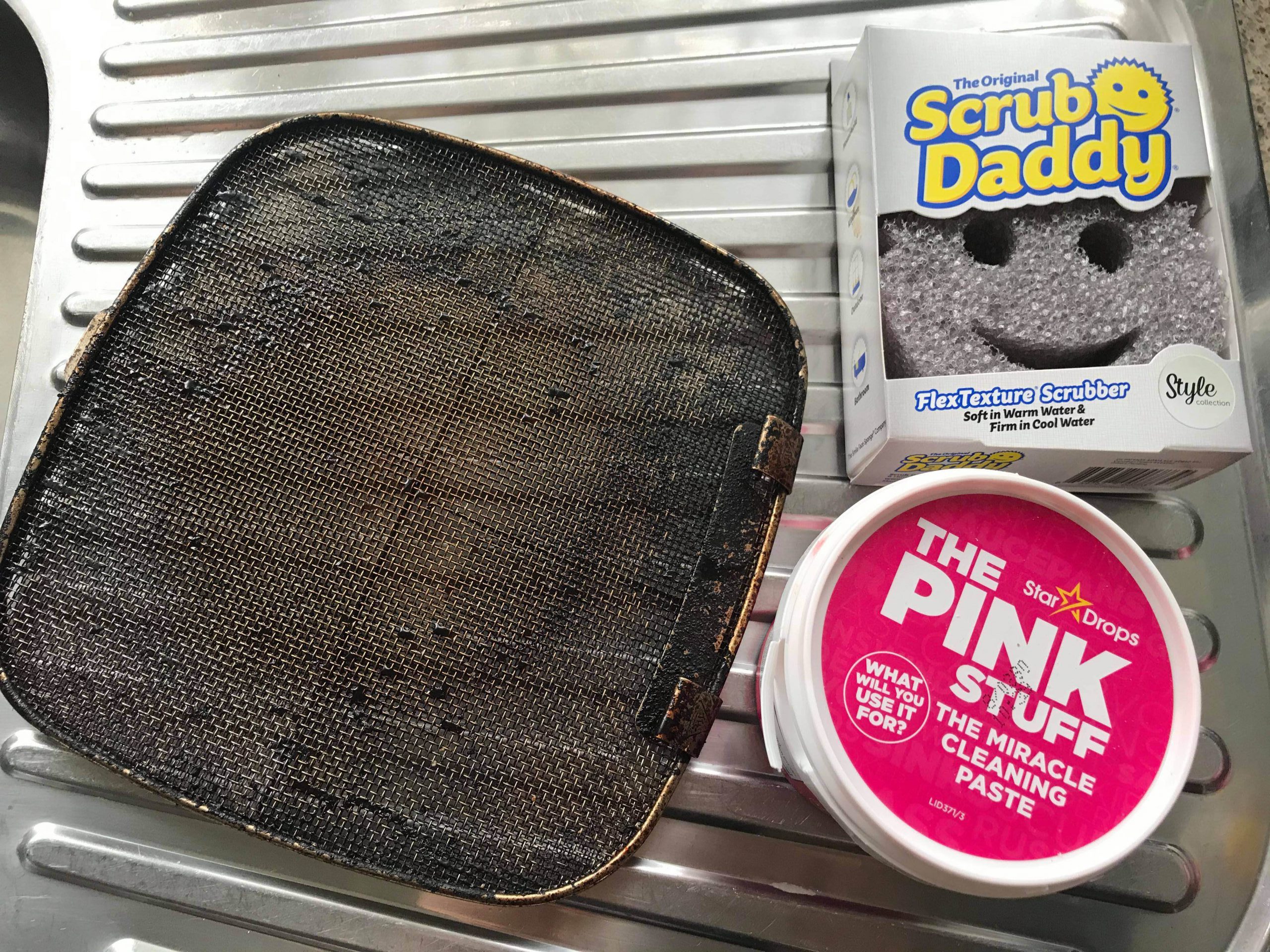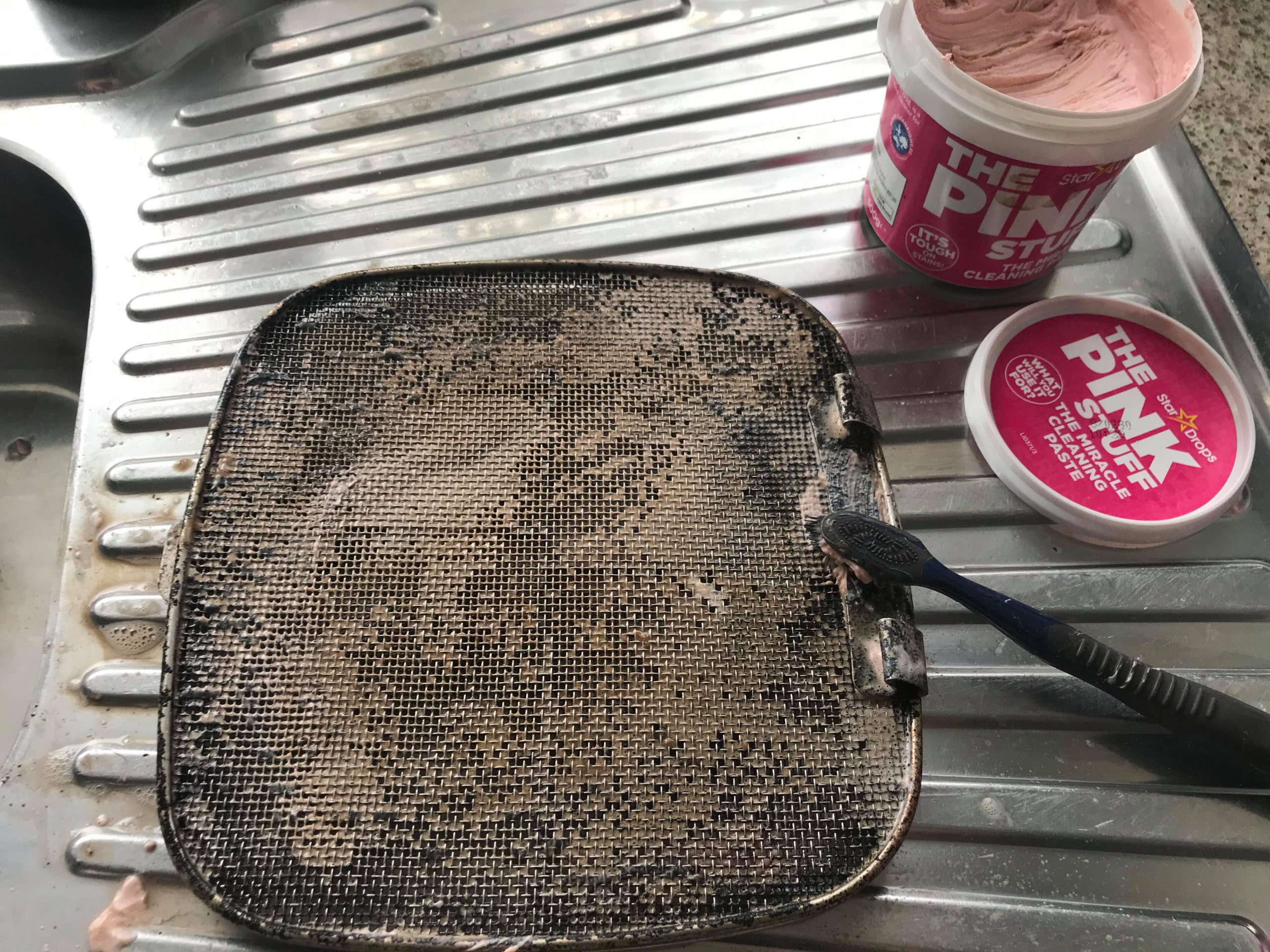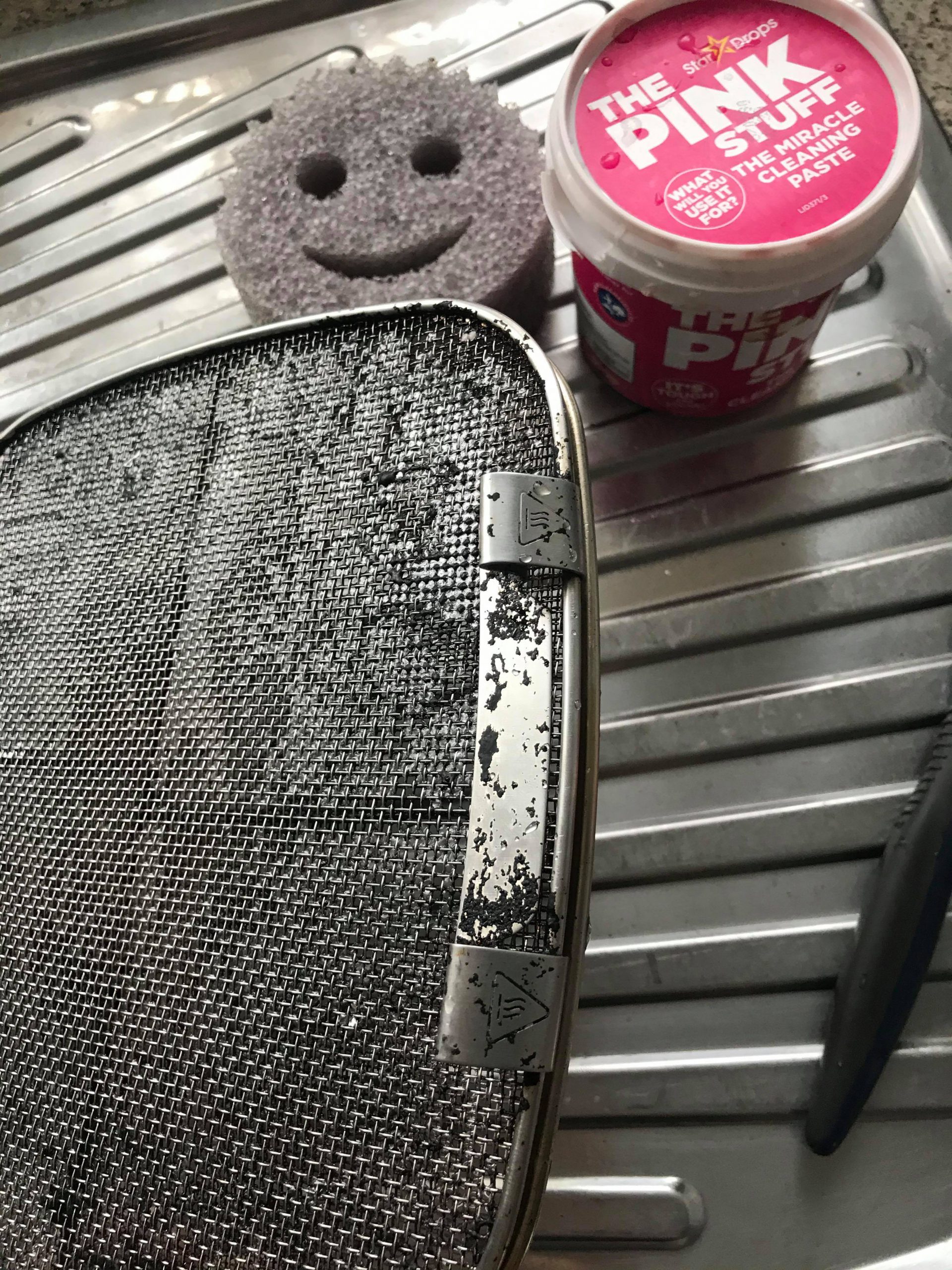 As if all of that's not already a good enough reason to love The Pink Stuff, it gets better.  Stardrops Ltd is dedicated to keeping the environmental impact of cleaning to a minimum. The Pink Stuff is also endorsed by Naturewatch Foundation, who are committed to the advancement of animal welfare. The Pink Stuff is:
Made of 99% natural ingredients
Environmentally non-toxic
Non-hazardous
Not tested on animals
Get $10 Off The Pink Stuff Power Bundle
Dying to try The Pink Stuff for yourself?  To get $10 off The Pink Stuff Power Bundle use code ThePinkStuffVIP when you shop at www.cleanhq.com.au 
One use per person
No expiry date
No limit to the number of different people who can use
Australian deliveries only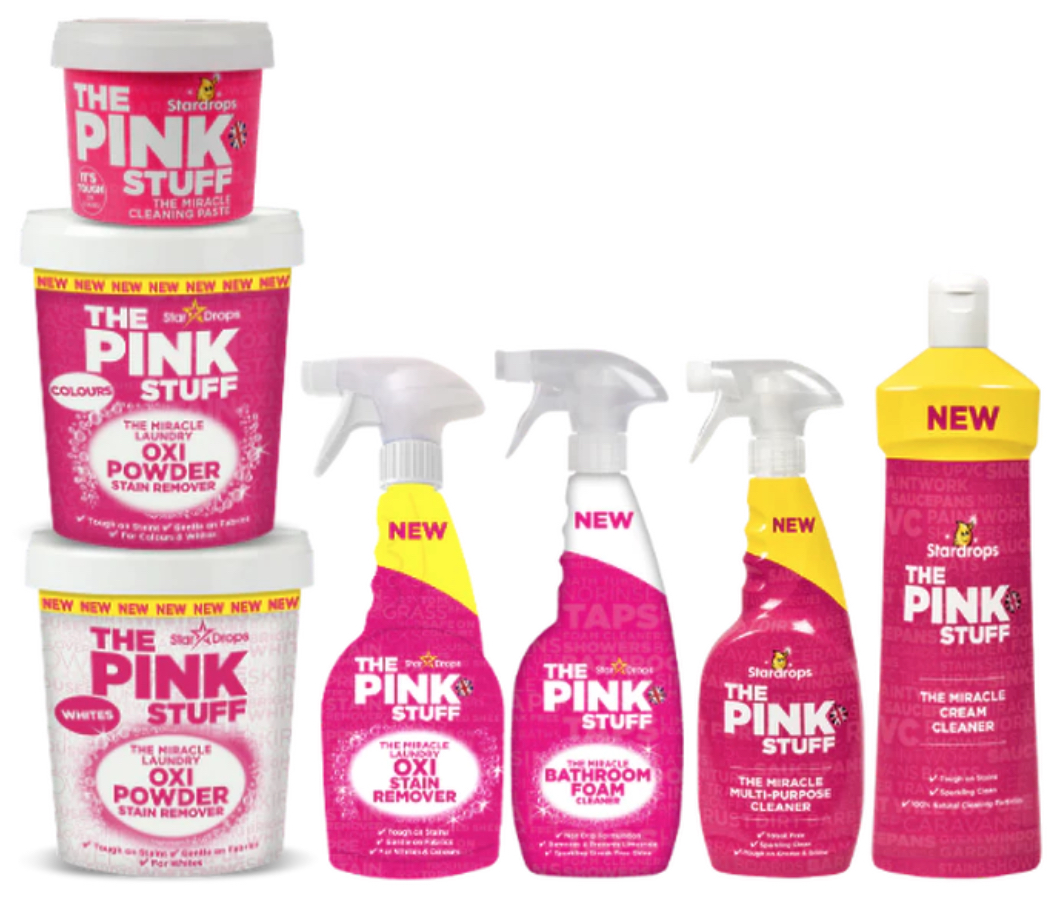 We Have 5 x The Pink Stuff Power Bundles to Giveaway Valued at $59.95 Each
Our friends at CleanHQ are giving five Mums Lounge readers the opportunity to win The Pink Stuff Power Bundle, valued at $59.95 each, so you can have your whole house gleaming in no time!
The Pink Stuff Power Bundle includes:
For your chance to win, simply complete the entry form below. Good luck! Happy Hinching!
This giveaway is only open to residents of Australia.