Win a Springfree Trampoline worth $1199 in Time for Christmas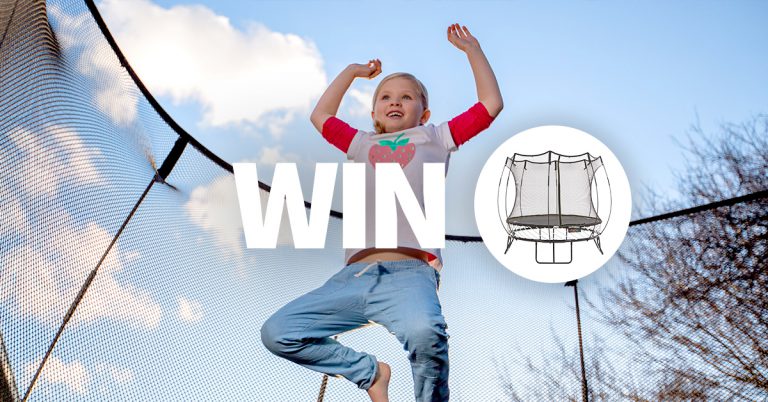 Win the Ultimate Christmas Gift for Your Little Ones – a Springfree Trampoline
This year I have been on the search for the ultimate Christmas present. I have become quite tired of the small mountain of toys that my 4 little ones have built up over the last 7 years that are only played with every now and then. I was determined that Christmas this year would be different. I wanted to find something that children of all ages could enjoy, while keeping them active and enjoying the fresh air of the great outdoors. Once my search begun for this one amazing gift that everyone could enjoy, it didn't take long before I decided on a trampoline and not just any trampoline – the brilliantly innovative and safest trampoline in the world.
Luckily for my little ones Christmas came a little early in our house, so that we could test it out and decide if this really would be the ultimate Christmas Gift and the answer is a resounding 'YES'.
The set-up
The first clue about the thought and ingenuity that's been put into this innovative reinvention of the trampoline comes as soon as you open the box to find a giant sizes piece of card complete with some clever formulas that basically warn you that if you don't read the instructions you'll be in for a lot of pain, but, if you read the instructions and watch the helpful videos, you'll have it up in no time. It worked! My husband was astonished (and impressed) to see me dutifully learning about all the assembly pitfalls before I fell straight into them and we soon had a very smart looking trampoline sat on the back lawn. However, if the setting up part isn't for you then Springfree have some very handy helpers that can come and do it for you.
The excitement
The kids woke up in the morning to find we'd craftily set up a new trampoline in our garden without them twigging we'd been up to anything at all and, honestly, it sounded like Father Christmas had come early with the screams and shrieks of excitement as they spotted it out of the window and made a bee line straight for it. The porridge was left half eaten and not a word was mentioned about wanting to watch kids TV that Saturday morning. The garden was filled with pure joy as my little ones took turns to perform their best tricks and even the neighbours popped in to find out what all of the excitement was about.
Size
My 4 little ones range from 3 years up to 7 years old and it was well worth upgrading to the Medium Round Trampoline as I can see that this will last them all for many years to come. I was nicely surprised to find that in comparison to a regular springed trampoline of the same size, we actually gained a lot more jumping space where the mat continued right up to the outside edge where the springs would usually be. There was plenty of room for Mum and Dad to have a go too, so I have been enjoying some fun exercise (when I can get a turn) and have been working on those muscles that were sacrificed by having 4 children…yes Mums, you know what I am talking about!
Safety
It has been really easy to see why the Springfree Trampoline is boasting to be the safest trampoline in the world. Firstly the structure is very solid and sturdy, it doesn't wobble around like our old trampoline (may it rest (rust) in peace). The flexible pole structure bends and flexes easily and despite my little ones very enthusiastic bouncing there are no more collisions through the net into poles supporting the net as had happened with their old trampoline. I love that there is nowhere for little fingers, toes, arms or legs to get caught or trapped and that, as promised, the risk of injury is significantly reduced due to the unique and extremely well thought out design.
Bounce
What I didn't expect from the Springfree trampoline was so much difference in the bounce. The flexible pole system replacing the need for springs means that the bounce is more localised and much softer on impact but easier to bounce higher. Both my little ones and myself found it much easier to have a controlled bounced and this meant that, much to their delight, my 6 and 7 year olds were able to get some good height to perform them star jumps and tricks, while my littlest ones, who were not initially filled with as much confidence as their older siblings, are now bouncing away and gaining more confidence, strength and balance each day. I was also amazed by how quiet it is compared with the squeaking and creaking noises our old traditional trampoline had developed, the Springfree trampoline doesn't make a sound when you bounce, so all I have to listen to is them enjoying it.
Fun Fun Fun
Since the Spingfree trampoline arrived in our garden there has been little room in my little ones lives for technology and not only have they been getting ready at lightening speed in the mornings so that they can play on the trampoline before School, it has also been the first place they go to when they get home. It hasn't only been a trampoline, it has been a den, a magic faraway place where no grown ups are allowed and anything else their imaginations can come up with. I swear that they would sleep on it given half the chance! This amazing trampoline is certainly the most loved toy in/outside of our home and it's such a great thing knowing that my kids are enjoying great active outdoor fun in the comfort of our own back garden.
If you are looking for The Ultimate Christmas Gift this year then I would highly recommend The Springfree Trampoline. Its so much fun for the whole family and the clever safety features give you peace of mind that your little ones are in safe hands. The Springfree Trampoline is a great investment for many years of fun and laughter.
Written by: Julie Williams
Thanks to Springfree Trampoline we are giving our lucky readers the chance to WIN a Springfree Compact Round Trampoline worth $1199! Enter below and good luck.
Win the Ultimate Gift for Christmas

Disclosure: The author was gifted a springfree Trampoline for the purpose of an honest review. All thoughts and opinions expressed here are her own.