Educational Toys: Zoobs Toy Review Plus Giveaway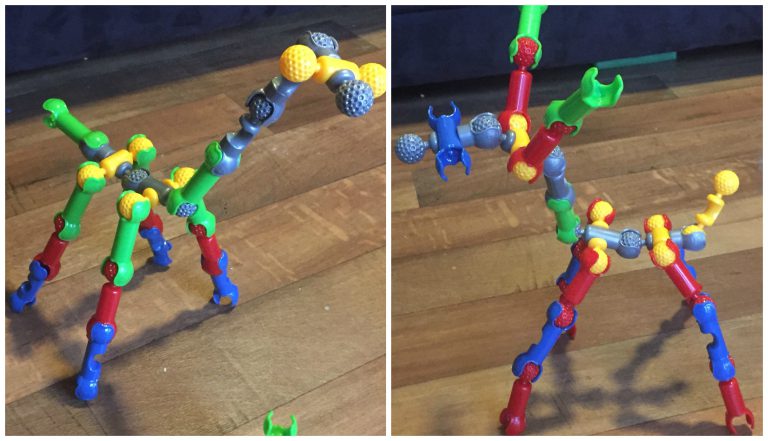 Sponsored post
Zoobs Toy Review Plus Giveaway
Last week I promised you a review of the Zoobs construction set that we were recently gifted from Child.com.au. You can read all about the alphabet lacing and super marble run educational toys that we reviewed last week here in case you missed it.
Just as I had anticipated, the Zoobs toy has proved to be a huge hit in my house, and I am only too happy to share my thoughts and experiences with this product. I have literally been raving about it to anyone who will listen anyway! But then what mother wouldn't love a toy that provided almost 2 hours of relative peace as her 3 children playing quietly together? All 3 at once! It's practically unheard of! They were all so immersed in their own play that they completely forgot to squabble! That my friends, is a huge deal! Then throw in the fact that it's also educational, and doesn't involve a screen of any description, and you'll understand why I'm shouting about Zoobs from the rooftops. (Well, all around the school yard at least).
But I'm getting ahead of myself. Let's go back and I'll explain what Zoobs are.
Zoobs is a building toy with a difference – the pieces are able to be moved and manipulated after you have put them together. The Zoobs pieces snap, click and pop together in 20 different ways, meaning there is literally no limit to what you can build with them. The moving pieces adds another dimension to play. After children (or adults <cough>) have finished building their 3D structure, they can play with it.
The set of 250 pieces includes 6 booklets with increasingly difficult models to build – to inspire kids in their building. Whilst all 3 of my children initially started copying the shapes from the booklet, they later moved on to be confident to explore and experiment making their own figures.
Zoobs are fantastically sturdy, and I particularly love that none of the pieces are small (read no chance of losing them or standing on them at a later date!) They also come in a great plastic storage case too (which I love) so packing up and keeping everything together is a breeze…if you can make them part with this toy that is!
Honestly – I can't rate this toy highly enough and I'm really excited to be in a position to tell other parents about it so their little people can also experience this also. I can't remember the last time I was this excited about a toy – and of course the children loved the fact that Mum and Dad played with this product with them. Little do they know, we were having just as much fun as them! Haha!
Kids Lounge Toy Testers have also had the pleasure of reviewing Zoobs this week – you can watch their very cute video below.

You can find Zoobs and tonnes of other fantastic educational toys, games and puzzles for kids at child.com.au (insert hyperlink) . If you are still on the look out for awesome gifts for your own kids or others for Christmas, I highly recommend checking their website out. I'm confident you'll be impressed!
Giveaway
For your chance to win one of five $50 vouchers to spend on child.com.au online superstore in time for Christmas, simply complete the entry form below.
Good luck and happy shopping!
Disclosure: This post is sponsored by Child.com.au.  However all thought and opinions expressed here, as always, are my own.