People Are Sharing NSFW Lost in Translation Signs and They Are Simply Hilarious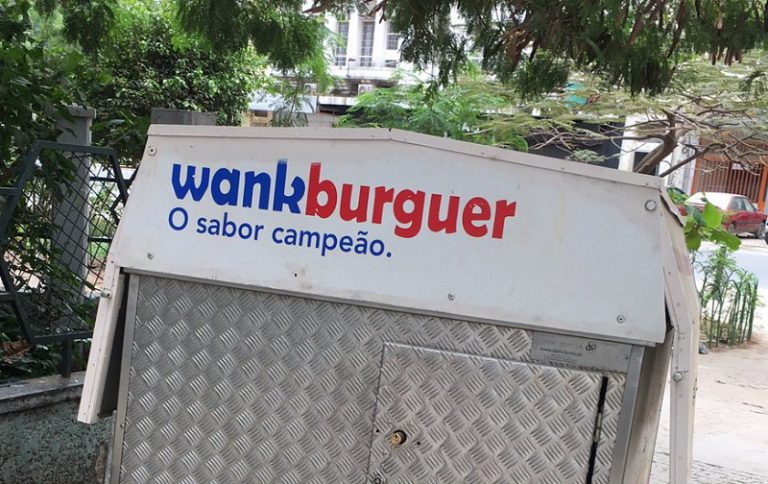 People Are Sharing NSFW Lost in Translation Signs and They Are Simply Hilarious
It is inevitable that sometimes perfectly innocent words can seem very rude in another language. For example, the English word "cookie" means something very different in Hungary — it sounds exactly like "koki", which apparently means "very small penis". There, you've learnt something new today!
People have been sharing all the funny examples of lost in translation signs they've found around the world, and they are honestly quite hilarious. Sure, this might not be the most sophisticated humour we've ever stumbled across, but they still made us giggle!
1. This budget fashion outlet sure is eye-catching in all the wrong ways.

2. The best boutique in Hong Kong to buy slightly pretentious fashion.

3. A swanky hotel bar in Bern, Switzerland.

4. A not-so-subtle fashion store in Singapore.

5. Who doesn't want a late-night snack at the Fanny Buffet in Bucharest, Romania?

6. I bet this place in Ho Chi Minh City, Vietnam is popular!

7. Who would like some tasty icecream in Hanoi?

8. Not sure where this fine establishment is located but their customer service is top rated.

9. Everyone's happy to arrive at this book store in South Africa.

10. This niche shop was spotted in Italy.

11. Don't ask for the chef's special sauce at this Luanda, Angola burger truck!

12. This road in Hong Kong is fun!

13. But this Hong Kong tower has to be the winner. We would love to live there for the address alone.

Which one was your favourite? Have you seen a similar sign? Share it with us in the comments!
Source: Twitter