QUIZ: How Does Your Husband Rate?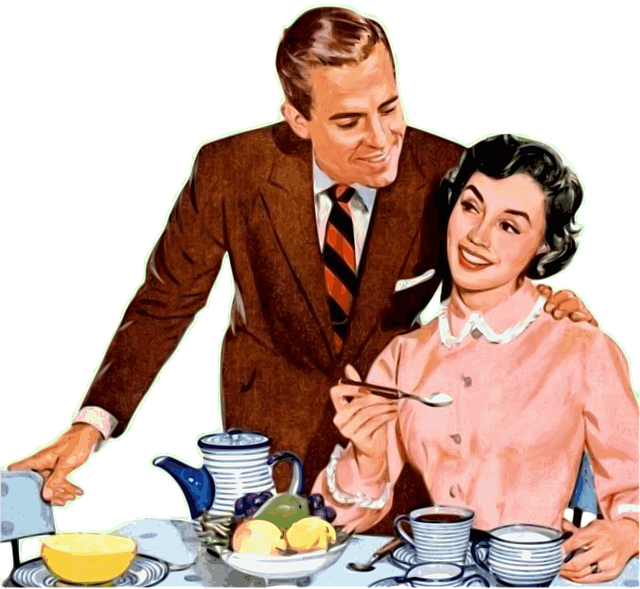 QUIZ: How Does Your Husband Rate?
Has anyone else seen the 1930's Wife Test? I started taking the test thinking I was scoring really well!
I delay going to bed (usually because I've had too much wine and am asleep on the couch).
I don't like (other people's) children.
If a button falls off, it stays off.
I wear red nail polish (only on my toes though, fingers are ALWAYS pink).
I wear a particularly foul smelling "miracle" cream on my face to bed.
I always put my cold feet on my husband at night to warm them (isn't that why he's there?)
I believe it's my job to tell my husband to slow down and stop tail gating.
Of course I flirt with other men at parties and in restaurants.
And then I realised I was giving myself merits instead of demerits. Wrong column. Oops. Onto the merit column:
Uh-oh, I can't play a musical instrument, I don't dress for breakfast, jury's out on the housekeeping, have been known to go to bed angry, not religious and if I'm getting up early on Sunday so is he.
Final score: -7. That's MINUS 7. That's not even an option in the Raw Scores. Wow.
In the spirit of all things being fair and equal I made one for the fellas and without further adieu I present to you ladies, drum-roll please, The Husband's Marital Rating Scale.
MARITAL RATING SCALE
HUSBAND'S CHART
Carolyn P. Murphy, Expert at Nothing, Opinionated on Everything
(copyright 2016)
In computing the score, check the various items under DERMERITS which fit the husband, and add the total. Each item counts one point unless specifically weighted as in the parentheses. Then check the items under MERITS which apply; now subtract the DEMERIT score from the MERIT score. The result is the husband's raw score. Interpret it according to this table:
RAW SCORES                                                                                                  INTERPRETATION
0-24………………………………………………………………………………  Very Poor (Failures)
25-41……………………………………………………………………………    Poor
42-58……………………………………………………………………………    Average
59-75……………………………………………………………………………    Superior
76 and up……………………………………………………………………..       Very Superior
DEMERITS
MERITS
1.       Leaves keys, glasses, paperwork, coins, dirty clothes, clean clothes, dirty dishes all over the house.
1.       Regularly sends flowers to your workplace to make all the other women jealous.
2.       Leaves the toilet seat up.
2.  Knows your favorite chardonnay and has glass poured as soon as you walk in the door.
3.       Farts in bed.
3. Can retrieve and put away every kitchen utensil in correct spot.
4.       Purchases motorbike without permission. (5)
4. Has no nose, ear, or back hair – and preferably no unsightly arse hair.
5.       Has no idea when wife's birthday falls and buys no gift.
5. Is excellent at giving full body massages and volunteers weekly to do so expecting nothing in return.
6.      Believes it is the wife's role to perform all duties relating to children; changing nappies, putting to bed, feeding, etc. etc. etc.
6. Knows the names of all your work colleagues and listens attentively to stories relating to all of them no matter how boring.
7.       Has no clue how any household appliance works and refuses to learn.
7. Is excellent at vacuuming, dusting, mopping and shower scrubbing and believes it's his job to perform all of these tasks. (5)
8.       Lets himself go; overweight, unkempt, smelly, wears ugly Bonds singlets. (5)
8. Regularly surprises you with fantastic holidays to exotic locations.
9.       Thinks that KFC or pizza is an acceptable way to cook a meal when you are sick.
9. Expects and encourages you to treat yourself to new clothes, accessories and salon visits (you deserve it).
10.   Tells you the truth when you ask whether your arse looks fat in these jeans. (10)
10. Keeps his body trim and fit for you so you aren't tempted to stray.
11.   Thinks it's funny to pee on you in the shower.
11. Never, ever goes to the strippers (unless you can go too).
12.   He thinks great sex lasts around 2 minutes with no foreplay. (5)
12. Knows where your clitoris is and EXACTLY what to do with it. (10)
How did he do?