The Liquid Beauty Routine That'll Give You a Tasty Burst of Beauty from the Inside Out!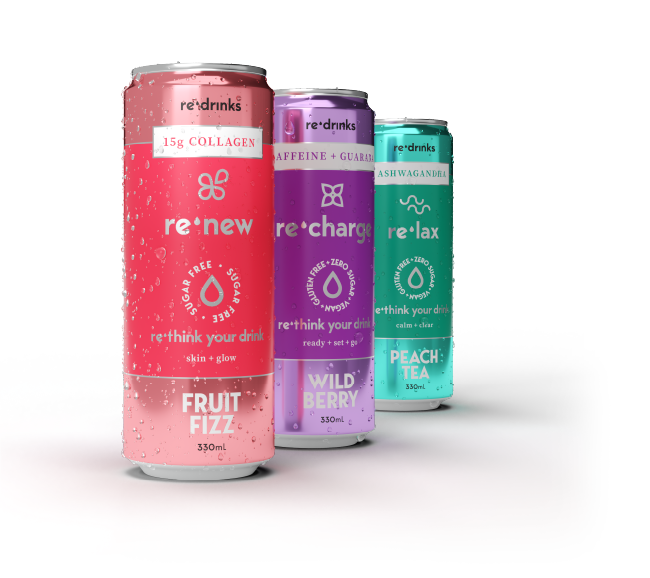 Looking for a new beauty routine that will help you wind back the years, and improve your skin appearance, but doesn't involve hours of your time and a complicated system of lotions and potions?
We may have discovered exactly what you are looking for!
Behold,  re-new by re-drinks!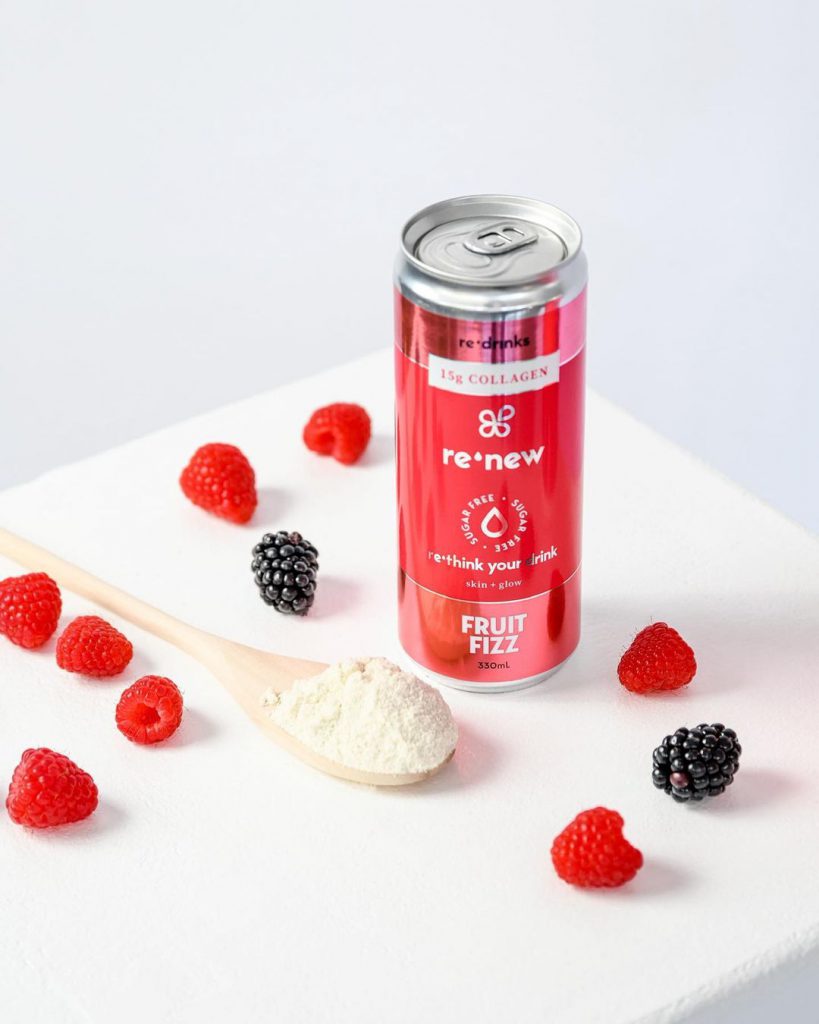 With 15g of collagen and a sugar-free formula, this new offering in fizzy drinks brings in new era for health – the liquid beauty routine, and we are here for it! Tried and tested, re'new can support the health and appearance of skin elasticity, density, wrinkles and cellulite.
The brand is the brainchild of Melbourne-based FMCG innovators, Creative Holdings, who have previously presented us with Naked Beer and RIPPR wines.
Phillip Bonivino, Director at Creative Holdings says e'drinks was designed to compliment active and healthy lifestyles.
"Re'drinks are entirely new ways to think about beverages and what can be delivered beyond simply quenching your thirst," he says.
"This range of drinks is termed as being "functional," that is, they do something for you – there is a purpose."
"We saw collagen being used in other forms like capsules and powders, however, collagen in a can that also tastes delicious is the new solution to beauty from within," Phillip says.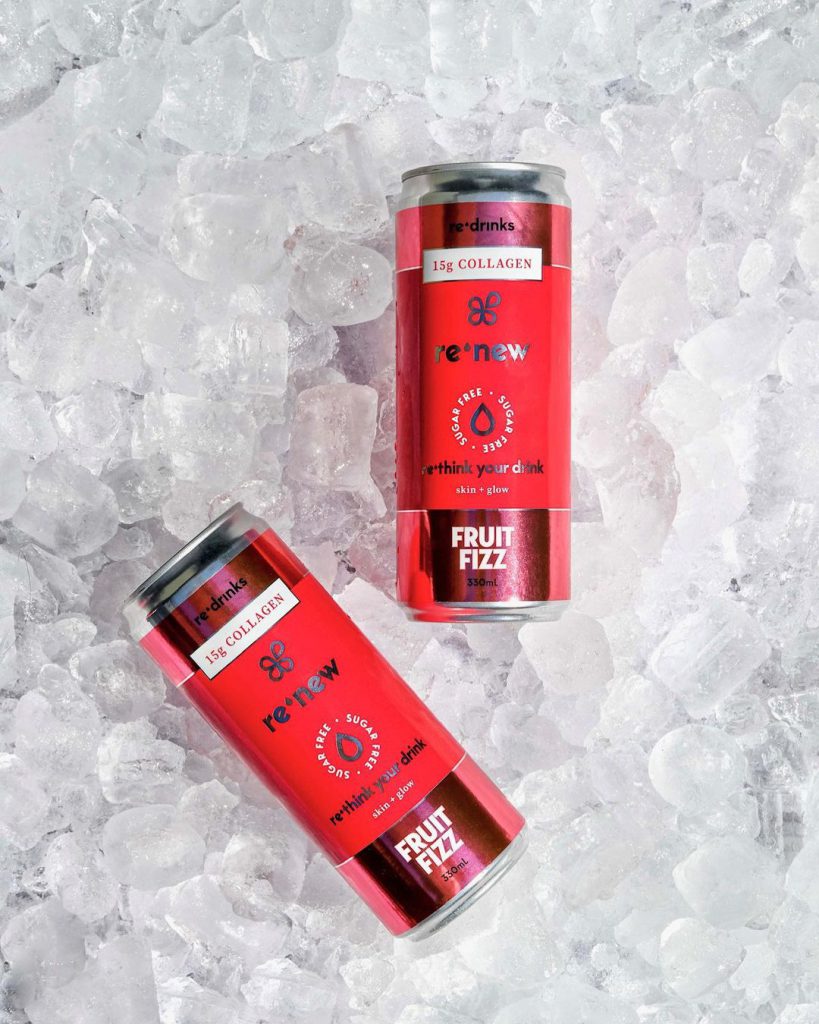 As well as tasting amazing, and being a great little on-the-go beverage to refresh your tastebuds and your inner beauty, Re'new drinks contain;
15g Collagen⁠
Zero Sugar⁠
Optimal daily collagen intake⁠
Zero Preservatives. ⁠
Gluten-Free⁠
No Artificial Colours or Flavours⁠
making them the perfect blend from where we are standing!
The re'drinks range of drinks contain nootropics, supplements and natural fruit flavours – be sure to keep your eye out for other exciting products in the range being released soon, including re'lax with ashwaghanda. We can't wait!
Re'new is available to purchase from the re'drinks website here and is currently stocked in Romeo's supermarket's across South Australia.