What is Contemporary Country?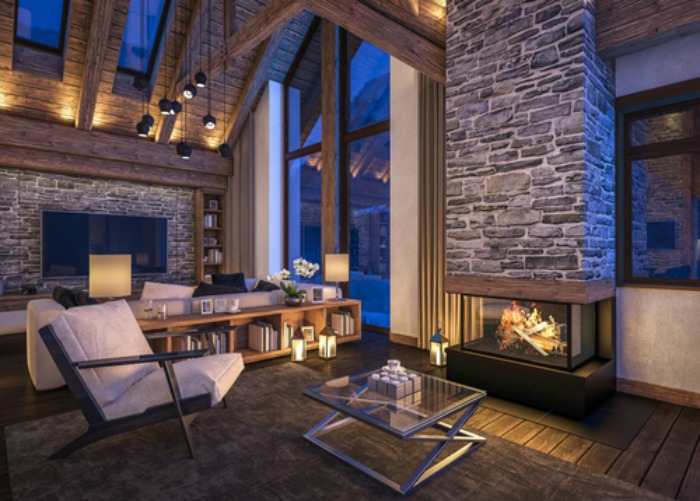 What is Contemporary Country?
The question on most people's lips last night was 'What is Contemporary Country?'
If you have no idea what I'm talking about, it was the question that caused a controversial reaction from both contestants and viewers on Channel Seven's renovating show, House Rules.
Last night on the first reveal, contestants and viewers were seeing red after home owner Fiona and her team mate Nicole, gave incredibly low scores for the renovation of their house – which was a new build.
The couple believed the new house did not fit the brief of 'Contemporary Country', which had national viewers scratching their heads, wondering, what IS Contemporary Country?
Despite the controversy over the interior style, the new house was an amazing transformation to what Fiona and her children had been living in prior.
Despite the ungratefulness displayed on last night's show, we thought we'd do a bit of research to find out EXACTLY what Contemporary Country is.
As its name suggests, contemporary country is a fusion of both country and contemporary/modern interiors. A country style, which incorporates neutral and natural materials, can be modernized through a culmination of current trends including industrial, geometric, metallics and even Hampton styles. The style is classic, but offset with clean lines and has a more modern vibe than a simple barnyard or exclusively country style.
Some of the rooms didn't hit the brief, and the interpretation of 'contemporary country', was a little off. But some rooms really got the gist of the interior style, yet they were scored low as they didn't fit Fiona's brief of 'contemporary country.' It truly shows value is in the eye of the beholder. In the end, the interior of the new house came down to personal interpretation of the style rather than fulfilling an interior formula.
Here are some contemporary country interiors that represent this style beautifully from Houzz.
If you're inspired by this style, here are some 'Contemporary Country' accents you could add to your home.
If you're still not convinced, maybe this is more your 'contemporary country' style.