The Simple & Easy Way Mums Can Invest from The Couch!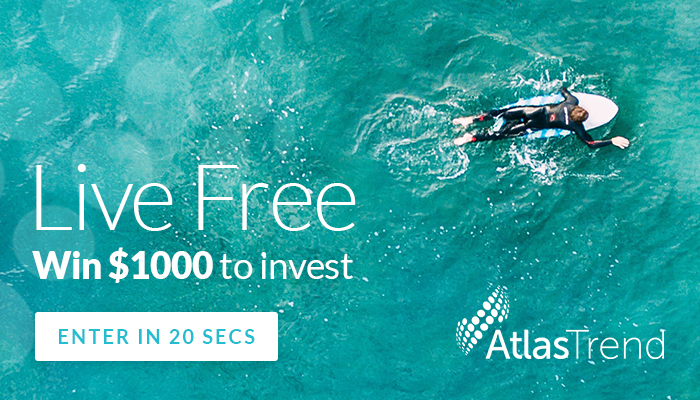 The Simple & Easy Way Mums Can Invest from The Couch!
 Sponsored post
ENTER HERE to Win $1000 to Invest in a Trend of Your Choice, or Get a No Obligation 7 DAY FREE TRIAL HERE
The world of investments just got interesting thanks to AtlasTrend. Now, stay at home mums can put their feet up from the comfort of their lounge and kickstart their family's investment journey, with access to global investments for as little as $100/month.
Whether you are a new or a seasoned investor, AtlasTrend can help you navigate the world of global investing. They offer a hassle-free way to invest, as well as exposure to GIANT global companies like Amazon, Google and Apple through their trends! To give you an idea, to buy a single share in Amazon and Google can cost upward of $1,000.
"We're on a mission to empower everyone with knowledge and access to smart and hassle-free global investing. When it comes to investing to get exposure to higher growth and more innovative companies, knowing where to start investing is even harder. Our goal is to change that. Whether you're new to investing or want to diversify your investments globally, with AtlasTrend you can easily invest with purpose in the trends you believe inthat provides a basis for long term investment returns."
AtlasTrend offer 4 different, unique trends so you can invest in what you are truly passionate about.
Big Data
Clean Disruption (green energy, etc.)
Online Shopping Spree – grown 17.15% in the past 12 months (absolute return for the 12 months to 31 May 2018)*
Splurging Baby Boomers
FREE 7 Day Trial
If you are ready to dip your toe in the investment waters, or are keen to learn more so you can make an informed decision about whether investing is for you, you can take advantage of their FREE 7 day member trial. This will give you access to all the knowledge and tips to help you succeed at investing for a trial 7 day period. AND they won't ask you for your credit card details for the trial period! If you do decide to continue your membership after this time though, it only costs $10 a month (or $9 if you pay annually). Membership fees no longer apply if you decide to invest, this is where simple investing fees kick in. Whether you're a learner or investor, you get absolute transparency regarding your investments –you'll always know why a specific investment decision was made, and how your money is being invested.
Win $1000 to Invest in a Trend of Your Choice*
AtlasTrend are also giving you the chance to WIN $1000 to invest in a trend of your choice!
Entry only takes 20 seconds!
*Atlastrend Pty Ltd (ABN 83 605 565 491) is a Corporate Authorised Representative (No. 001233660) of Fundhost Limited (ABN 69 092 517 087, AFS Licence No. 233045). Any advice contained in this communication is general advice only. None of the information provided is, or should be considered to be, personal financial advice. The content has been prepared without taking into account your personal objectives, financial situations or needs. If you consider it necessary you should seek your own advice before making any financial or investment decisions. The information provided in this communication is believed to be accurate at the time of writing. None of Atlastrend Pty Ltd, Fundhost Limited or their related entities nor their respective officers and agents accept responsibility for any inaccuracy in, or any actions taken in reliance upon, that information. A copy of AtlasTrend's financial services guide can be found here.
Any managed investment fund product (Fund) mentioned in this communication is offered via a Product Disclosure Statement (PDS) which contains all the details of the offer. The PDS is issued by Fundhost Limited as responsible entity for the Funds. Before making any decision to make or hold any investment in a Fund you should consider the PDS in full. The PDS is available here or by calling AtlasTrend on 1800 589 778.
Investment returns are not guaranteed. Past performance is not a reliable indicator of future performance. Disclosed investment returns assume reinvestment of all distributions and are not inclusive of: 1. Membership fees to access AtlasTrend's investment content and managed funds which were charged to investors up until 31 May 2018. 2. The one-off historical performance fee (15% of pre-tax investment gains as at 24 May 2018 less $50) payable on 31 May 2018 for all investors who held units in the Big Data Big Fund, Online Shopping Spree Fund or Splurging Baby Boomers Fund as at 24 May 2018.
CHANGES TO ATLASTREND FEE ARRANGEMENTS
With effect from 7 June 2018 for all of the above Funds except the Healthy Lifestyle Fund (which is being closed):
1. a new management fee of 0.99% per annum will be charged to each Fund;
2. AtlasTrend will be entitled to a performance fee of 15% of the fund's outperformance against the benchmark index (MSCI World Net Total Return Index ex-Australia, in Australian Dollars), where there is both outperformance and a positive Fund return; and
3. No membership fees will be payable by Fund investors.
When reviewing the above performance figures, note that these fee arrangements were not in place during the relevant period and therefore the above performance figures do not show the impact on investment returns of the fees that apply from 7 June 2018 onwards.