Have You Ever Faked an Orgasm and Should You?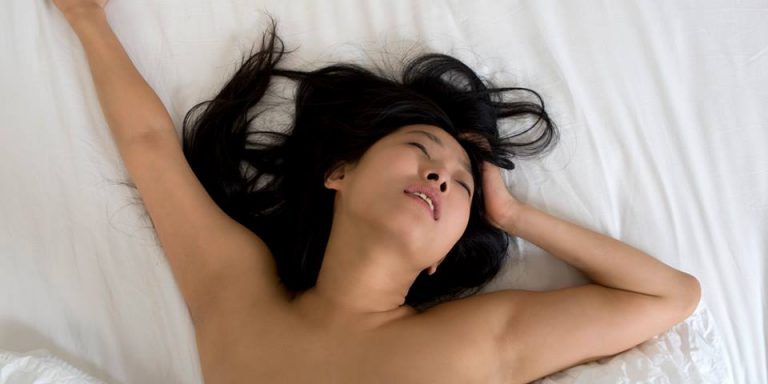 Have You Ever Faked an Orgasm and Should You?
I suspect there won't be a whole lot of comments on this post admitting to having ever faked an orgasm on the off-chance that the commenter's partners will catch them out.
After all, what's the point in faking if later you admit to it?
I USED to be a faker. In a previous relationship. I backed myself into a corner I could not get out of and I suspect I am far from alone in my bedroom acting skills because there are plenty of reasons to fake it:
1. He's a dud root and you just want to get the hell out of there as fast as humanly possible.
2. You don't want to hurt his feelings but you're just not-that-into-it today.
3. You can usually climax easily but you're distracted by issues racing through your head and what usually works isn't working today but rather than face awkward questions and hurt expressions it's easier just to pretend.
4. If you're in a new relationship it can be difficult or even embarrassing to tell your partner what you really want.
5. He tried really, really hard and did everything perfectly right but you had too many glasses of charddy and you know you are NEVER going to get over the line but don't want him to feel like he wasted his efforts.
6. You faked it a bunch of times already so he thinks you can come really easily and now you don't know how to tell the truth! Guilty.
7. And the saddest reason of all: because you can't achieve an orgasm during sex at all and you're embarrassed or ashamed of it.
I'm sure there's a few men out there who have faked it on the odd occasion but without a mess to clean up afterwards it's pretty hard for them to pull it off. But at the end of the day it's WAY easier for a man to achieve orgasm every. single. time. then it is for a woman. We need more time, more thought and more technique than they do so it makes sense that we won't achieve the success that they do.
But should we EVER fake it?
How's our partner supposed to know what works and what doesn't if we are leading him to believe we are experiencing pleasure when we're not? If you're honest and tell him that you have difficulties achieving orgasm then he'll know what he's up against and will [hopefully] be OK when it doesn't happen but may just be so up for the challenge of finally being The One who does it that you will have a lot of fun trying and may even just get there.
Because every time we fake it, basically we are lying to our partner and cheating ourselves. It is a betrayal of trust when you are performing such an intimate act together. And your partner will never try new things or work on trying harder if he thinks what he's already doing is working!