Could Having This Difficult Discussion Save Your Kids' Lives?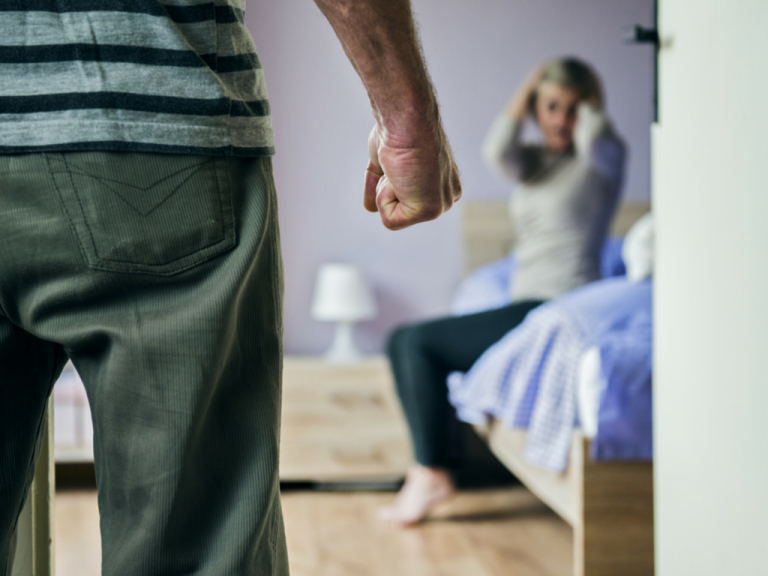 Could having this difficult discussion save your kids' lives?
On the 8th of May this year, a total of 34 women had already died as a result of domestic violence. It's gruesome to think that by the time you read this the number will have risen even higher.
I find it hard to wrap my understanding around these deaths. Such a waste. So unjust. How can people still think that way?
At the same time I've generally felt distant from the problem because it doesn't happen in my house.
Because my children don't see violence in the home, they'll find themselves in healthy relationships one day, right? They'll instinctively be able to recognise they're at risk of becoming a victim (or perpetrator), right?
Wrong.
Apparently I need to rethink this view, according to research released this month by Our Watch (Natasha Stott Despoja, Australia's Ambassador for Women and Girls and former Democrats leader, is the Chair of this organisation).
This eye-opening study of 12-24 year-olds has unearthed some alarming attitudes amongst young people in Australia.
Attitudes their parents don't share.
Here's a snapshot of what I found most unsettling (my initial thoughts are in italics):
16-24 year olds are more likely to excuse domestic violence than other age groups. What? Here I was thinking young people would be even more anti-domestic violence than their parents.
1 in four young males believe that controlling and violent behaviours are signs of male strength. Aggression is "manly"? Heroic, even? When did we stop believing it's weak to "lose it"?
1 in 3 young people think exerting control over another person is not a form of violence. I'm starting to get very worried about my daughter ever having a boyfriend at this point.
1 in four young people don't think it's serious if a guy, who's normally gentle, sometimes slaps his girlfriend when he's drunk and they're arguing. Nope, she's definitely not ever having a boyfriend.
¼ of young people think pressure for sex and male verbal harassment are normal. Just wow.
Ms Stott Despoja believes that parents could be having a much stronger influence over their kids' future relationships if they start talking now. She believes we need to get the message through to our kids that violence doesn't belong in loving relationships.
I agree with her.
Why isn't it enough to just role model healthy relationships?
Because, whether we like it or not, our kids are spending (or will spend) a huge amount of time in front of influencers like social media, online porn and video games where negative messages about gender, consent and stereotyping are rife. Sometimes it's easy to forget that young people lack the experience and judgement to decipher what's real and what's "entertainment".
Because gender stereotypes are ingrained in children from a very early age – e.g. "boys don't show emotion" (apart from aggression), and "girls should know their place".
Because information about domestic violence isn't currently taught in schools – meaning children in highly dangerous situations are sometimes not even aware there's anything wrong with a physical show of anger in the home – read a real story on that here.
So, as parents, what can we do?
Kids are forming their views about what is and isn't OK in relationships long before they ever enter into one. The research shows that kids actually want to know what is and isn't ok in relationships.
Along with modelling healthy relationships at home, parents need to be starting (and continuing) conversations with their kids now. Because if we aren't telling them, they'll continue to get dubious answers from dubious sources.
We can talk about consent, talk about gender stereotyping and inequality, talk about where our kids would draw the line in a relationship when it comes to violence.
We can teach them that a strong male is one who walks away from violence, even when he's angry and guide them towards role models who represent this.
We can show them how limiting and diminishing gender stereotypes are – throwing "like a girl" should be a compliment, not an insult!
If you're wondering how to get the discussion happening, check out the tools and conversation openers at the website for The Line campaign here – they're really good. (The Line is a campaign for 12-to-20-year-olds that encourages healthy and respectful relationships. It aims to change attitudes that support violence against women).
Other ways you can help to tackle this problem
You've probably noticed other anti domestic violence campaigns happening right now in Australia – there are other ways to support this issue by:
Putting pressure on government bodies to include domestic violence education in the school curriculum – 14-year-old Rachel whose mother died recently as a result of domestic violence is currently campaigning for this – sign her petition here.
Check out The Project's "Show Me the Money" campaign which calls on Government funding to help women (and perpetrators) of domestic violence
So here's your challenge: Start an ongoing conversation this week and help your kids begin working out where the line is for them on domestic violence.
And tell us below – what do your kids think makes a great relationship?