Do Your Children Need a Backyard?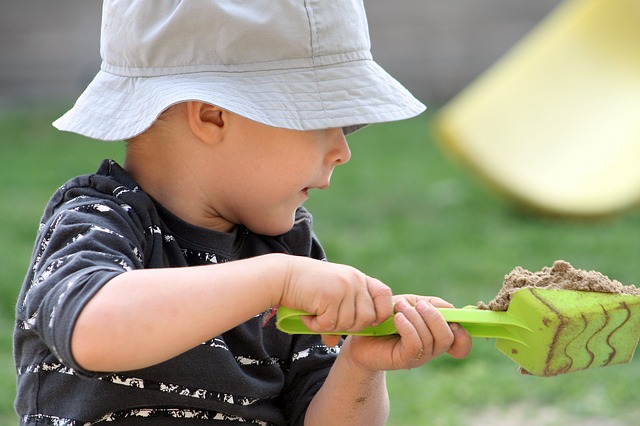 Do Your Children Need a Backyard?
Byline: Fleur Michell
The Australian dream of a big backyard for kids to play in is fast becoming out of reach for many families. However do kids really need a backyard to be happy? We weigh up the pros and cons for house hunters.
Ask a group of parents at a Saturday afternoon barbecue what's at the top of their wish list when looking for a family home and the answer will probably go something like this: a home with at least three bedrooms, two bathrooms … and a good sized backyard.
For many of us who have fond memories of running through sprinklers, scraping knees whilst climbing trees and swinging around on the Hills Hoist in our family's yard, having a good-sized garden for our own children is still a treasured goal.
However the stark reality in Australia's larger cities, is that for some this may not be an option anyway. A report released by the Australian Population Research Institute found that by the year 2022, Melbourne will need an extra 355,000 homes and Sydney will need an extra 309,000. And yet up to 60 per cent of freestanding homes in the middle suburbs are occupied by people aged over 50 years old – with many of them saying they'll be sticking put for as long as they can.
This means the stock of freestanding homes is becoming even more thin on the ground, forcing families to seek out bigger dwellings further out of town. However as many people prefer to remain close to the city, often the alternative is to buy either a smaller house such as a semi with a much smaller yard, or else an apartment with no backyard at all.
But for other people, a lack of yard is no inconvenience at all – in fact, many parents nowadays prefer to go without a backyard and say their kids don't miss it one bit. So with house prices often significantly inflated the bigger the block size, how much of a priority is a back garden for your kids – especially as they age?
Single mum Anouska Linz from Newcastle, says she and her three daughters aged 16, 14 and 10, could easily do without a backyard. "My kids are now way past the stage of wanting a big yard to play in," she says. "The house we recently started renting has a massive yard and they've never once played out there. I would actually find a property with a small yard very attractive as I don't really want to pay someone to look after a big yard." Anouska, who is also a senior manager at State Custodians Home Loans, says you need to carefully weigh up what your kids' interests are before you make a purchase. "If your kids are really active and are into sport they might want a yard, but if they're into other types of activities such as computers and reading, a yard might not be important. Having a nice park or facilities down the road might be sufficient," she says.
Gordon Bevan, who lives in Sydney's inner west, says finding a house with a large backyard was at the top of his wish list for him and his wife. "We bought a house with a big yard in 2014 after 10 years of living in a flat with no yard," he says. "After feeling a bit hemmed in, we really wanted our kids [aged 5 and 3] to be able to run around in the garden without supervision, have a swing set, jump on a trampoline and climb trees. They love being out there each day in the sunshine."
However Gordon admits the down side to a big yard is the amount of work required. "The grass grows so quickly that I have to mow every second weekend," he says. "Plus there's always lots of raking of leaves and tending to plants. I've also noticed that as the kids get older they often prefer to play with things inside the house and we have to nag them sometimes to go outside. I know as they age they'll probably use the garden less. At that point we may extend the house so the yard will become smaller, but for now it's money well spent and don't regret buying the property one bit."
Anouska says people should really ask themselves whether they can live without a big yard when looking for a house. "You can be too fussy, so really question it. Make sure there are only a couple of things on your wish list that are non-negotiable. Anything else on your list should be up for compromise. Unless you buy a piece of land and go and buy your dream house, expecting to find a place which has every single thing on your wish list is quite unrealistic."
She also says if you are really keen on an area that you want to potentially live in for the next 50 years, you might have to forgo a yard in preference for location. "I know the government is pushing more people towards building their own homes presumably with sizeable yards," she says, "but unless you want to push your kids further out of town this is not possible for everyone."
If you're househunting and need to compromise on a backyard remember your kids will survive and that plenty of children that grow up with little or no yard are perfectly happy. If you're still stuck on the decision, weigh it up with this list of pros and cons below:
Pros for kids having a backyard
More outdoor space for kids to explore, exercise in and blow off steam without supervision.
Fosters kids' connections with nature and gardening.
Gives kids more space to escape to and develop independence so not everyone is inside all the time getting on each other's nerves.
Provides more room for outdoor entertaining, birthday parties etc.
Enables kids to own pets such as dogs which may need an outdoor area.
Gives kids incentives for their friends to come over if there are outdoor attractions such as a pool or trampoline.
Cons for kids having a backyard
You may have to live further out from the city which means more commuting time and less time with kids after work.
You may be squarely stuck in suburbia and far from "the action" of shops, cafes, attractions etc,
meaning your kids might grow up in a bit of a cultural void.
You will have to spend time looking after the yard which may diminish how much you can interact with children on weekends.
Your kids might eventually get bored and outgrow a yard leaving it unused.
You may fall into the trap of always "hanging at home" and might not make an effort to get your kids out of the house to interact with your family at the park or beach etc.
The monetary upkeep of a yard, or added cost of buying a property with a yard, may mean you have to compromise in other areas, such as less money for family holidays.