Malteser Cupcakes Recipe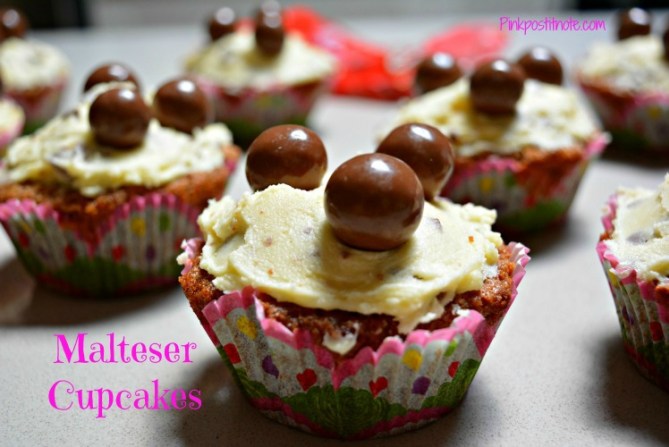 Malteser Cupcakes Recipe
Before you dismiss these cupcakes as being ho-hum cupcakes with maltesers on top let me assure you there is a whole LOT more to these than the decorations on top! They also have malted milk in the batter AND crushed maltesers in the frosting. These are so quick and easy to make and so moist and full of malteser flavour. I wasn't even a fan of maltesers until I made these and tried them and now these are one of my new favorites!
Perfect for the little kids and the big ones in your life. And made with love. xx
Ingredients
25g malted milk powder
1 tsp cocoa powder
95g self-raising flour
1/4 tsp baking soda
125g caster sugar
140g unsalted butter, softened
2 large eggs
1 1/2 tbsp. milk
Icing
150g unsalted butter, softened
1 tbsp. malted milk powder
2 tbsp. milk
340g icing sugar
50g Maltesers, plus extra for decorating
Instructions
Pre-heat the oven to 190C/170C fan-forced/375F. Line a 12-hole muffin tray with paper cases.
Combine the dry ingredients in a large mixing bowl. Add the butter, eggs and milk and beat with an electric mixer until combined. Spoon into the patty cases and bake for 20 minutes or until done.
Icing: Put the milk in a small bowl with the malted milk powder and combine. Beat the butter with the icing sugar, then add milk and beat until combined. Put the Maltesers in a plastic bag and bash with a rolling pin until crushed and stir through the icing.
Ice the cupcakes and top with extra Maltesers to decorate.
https://mumslounge.com.au/lifestyle/food/malteser-cupcakes/