Little Girl Goes Viral As Her Sneaky $300 Order of Amazon Toys Arrives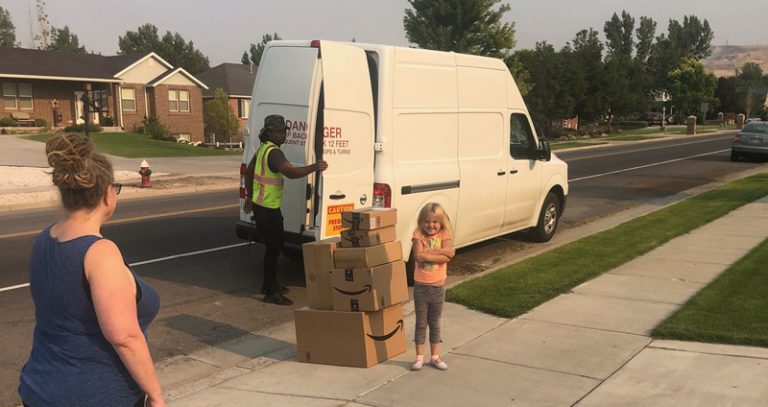 Little Girl Goes Viral As Her Sneaky $300 Order of Amazon Toys Arrives
As Amazon ramps up its presence in Australia, it might be a good time to remind everyone just how sneaky little kids can be. This story is a warning to us all — password protect your shiz, for this is exactly what happens when you don't.
A sweet little girl in the US has gone on a bit of a shopping spree on her mother's Amazon account, racking up US$300 in purchases and even opting for next day shipping in her quest for all the toys her little heart desired.
Six-year-old Caitlin ordered a bunch of shit while her mother was not looking, and only got busted when it arrived.
Her cousin posted the resulting photo to Twitter, where it has gone viral as people everywhere could not get enough of it.
"My badass little cousin ordered $300 worth of toys without my aunt and uncle knowing. This is a picture of how everyone found out," Ria Diyaolu captioned the hilarious snap.
I mean, just look at her devious little face:
Apparently, Caitlin's mum allowed her to choose a $30 Barbie on Amazon for her birthday. After making the purchase, the little scammer asked her mum if she could log in again and check when it would be delivered.
Caitlin then saw her chance and took it, quickly racking up a bill ten times the amount of her Barbie doll!
"They just started unloading box after box after box," Caitlin's older cousin Ria told BuzzFeed News.
"Her mum went on her Amazon account and saw three pages of things she had ordered."
It turned out Caitlin ordered about $350 worth of toys, video games, and board games.
"She knew exactly what she was doing when she did it," said Diyaolu. "I was so surprised that a 6-year-old knew how to do one-click, next-day shipping."
Yeah, I'm not. Again, look at that face.
Caitlin knows exactly what she's doing!
Everything except the Barbie is being sent back, and according to cousin Ria, Caitlin is being punished.
"She did not get grounded, but she does not have access to the internet for a month," she said.
My badass little cousin ordered $300 worth of toys w/o my aunt & uncle knowing. This is a picture of how everyone found out. pic.twitter.com/wHWVhsMBYI

— princess ria (@R_tatas) August 11, 2018
Source: Twitter/Princess Ria