Stay Tray Review: Australia's First, and Only, Reusable Drink Tray Made from Recycled Material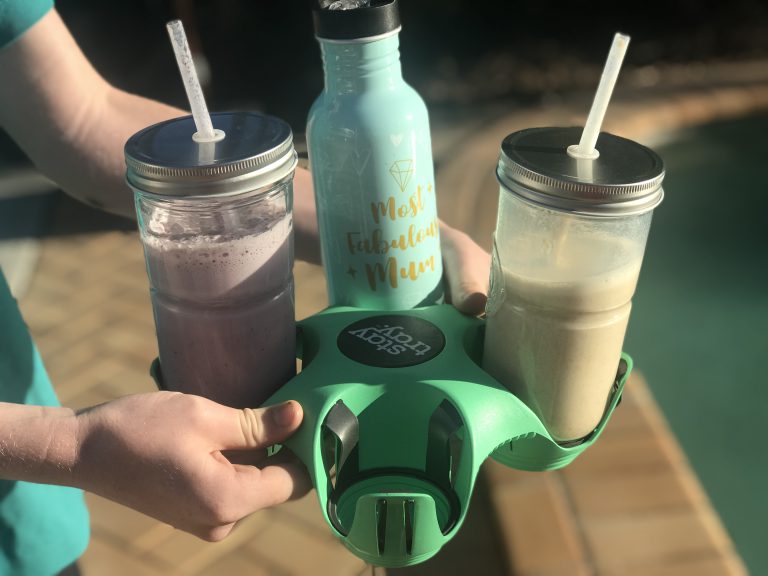 Stay Tray Review: Australia's First, and Only, Reusable Drink Tray Made from Recycled Material
Product review
As you know, at Mums Lounge HQ, we love sharing new and innovative products that make child-raising, and life in general, just that little bit easier. So, when we had the opportunity to review Stay tray we jumped at it. Let's face it, when you are out and about with children an extra hand always comes in handy. But, as we soon discovered, there is so much more to love about Stay tray than just the ability it gives to carry multiple drinks around.
The idea for Stay tray was sparked one day in late 2017, when mum of 2 Kate Stewart from the Mornington Peninsula in Victoria, witnessed friends and workmates carrying their reusable coffee cups in disposable cardboard trays.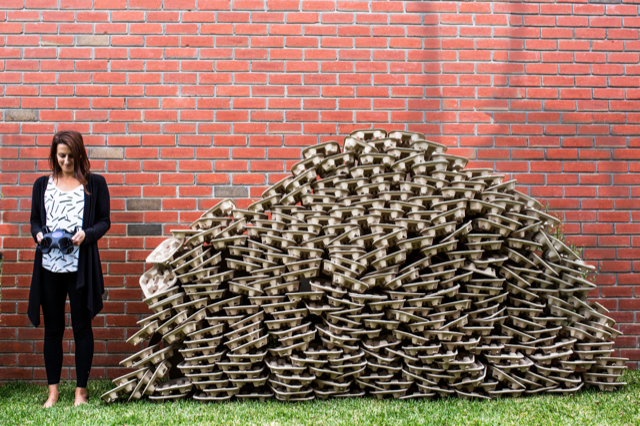 "It was painfully ironic, reusable cups being carried in trays that got discarded at the end of each coffee run," Kate explains. "The best case was that the cardboard trays would be recycled and would still consume energy and water in the recycling process. At worst the cardboard trays would contribute to the 30% of paper waste not recycled, that ends up in landfill each year."
Kate felt so passionate about doing something more meaningful, that would make a difference to people and the planet, that she left her secure corporate role of 17 years, in order to make her Stay tray dream a reality.
View this post on Instagram
"There simply wasn't a sustainable, versatile solution to be found," continues Kate, "and therefore those individuals who were responsible and sustainably minded, were using their disposable option again and again. Stay tray not only intended to solve the single use problem, but it needed to be a great alternative, one that would compliment the reusable movement and encourage a behavioural shift."
Whilst it would have been half the price to engineer and manufacture the Stay tray overseas, it was very important to Kate that her brand support the incredibly talented designers, engineers and manufacturers right here in Australia. Remarkably, everyone involved in bringing the Stay tray to life, including the manufacturing, are within a 60km radius of its home on the Mornington Peninsula.
Why We Love Stay Tray
My family and I have been using the Stay tray now for about three weeks. I work from home, so it lives in my car so that I have it on hand when we are out and about. If you work in an office setting though, I'd highly recommend keeping one at your desk, for those daily coffee runs.
The Stay tray is made out of recycled polypropylene plastic and recycled cups, and is lightweight but still really durable and sturdy. It comes in two size – a 2 cup holder, or a 4 cup holder, so you can choose your size depending on your personal needs. It's easy to keep clean too by wiping with a damp cloth, or on the top rack of your dishwasher.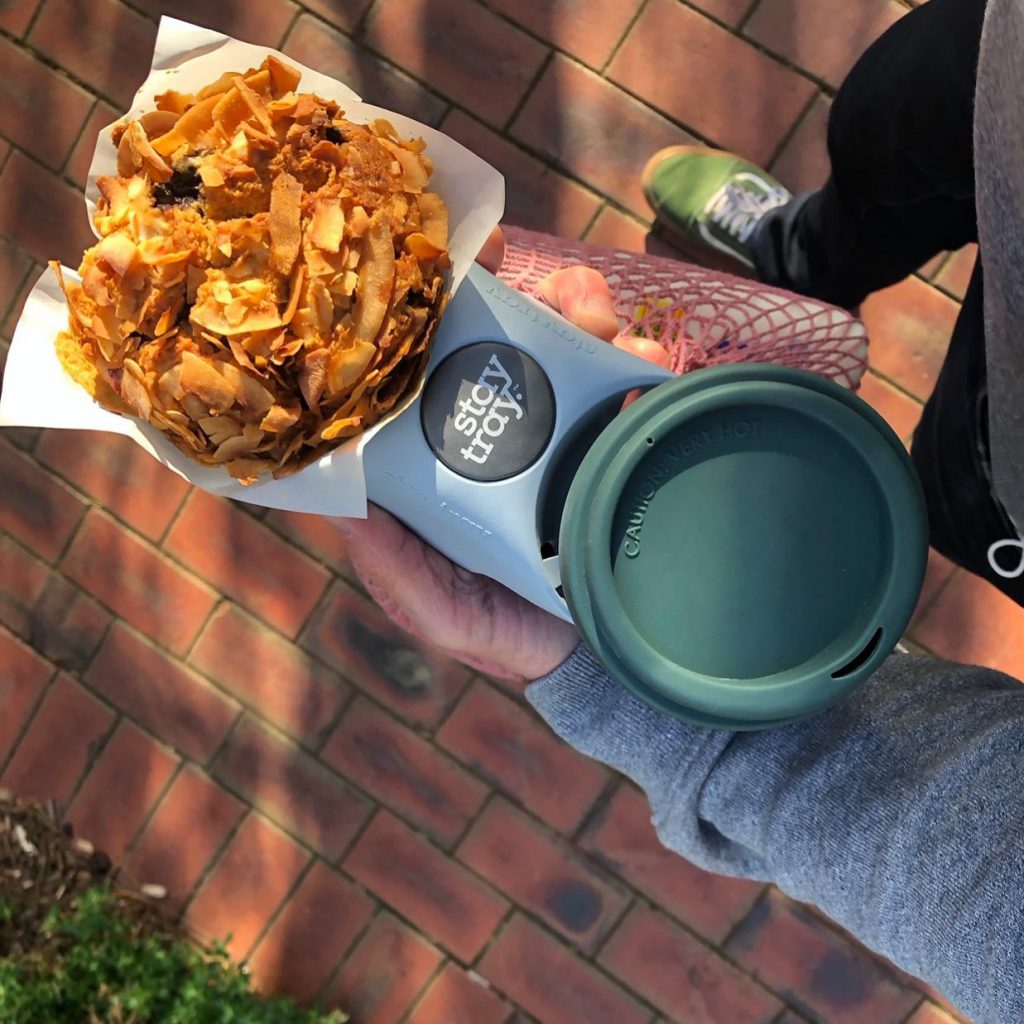 The great thing about the Stay tray on a practical level, are the eco-smart inserts that have been designed with a secure snap-in mechanism inside the tray which ensures that a range of different size drink containers fit snugly into the holder, and won't tip or spill.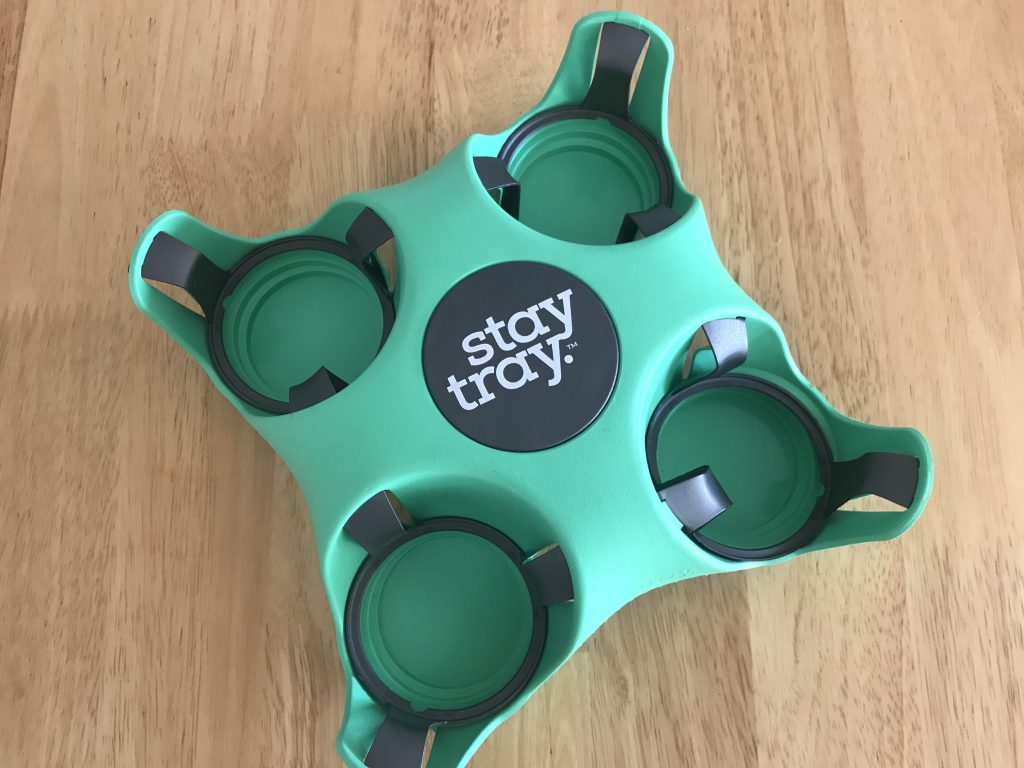 The Stay tray is capable of carrying coffee cups, drink bottles, baby bottles and smoothies so it's hugely handy to have whether you are at work or out with family. It's like that extra pair of hands you wish you had! The fact that it is Australian owned, made and designed really is the icing on the cake!
Buy any 2 Stay tray holders (and there are many colours to choose from) and shipping Australia-wide is only $2.95.  Or spend over $60 for free shipping. Check them all out here, and do your bit to help reduce waste.
As Kate explains "We believe that when it comes to environmental sustainability, the little bit we do every day matters. Because we are doing it together."
Disclosure: I was gifted this product for the purpose of providing an honest review. All thoughts and opinions shared here are my own.