How to Choose the Right Holiday Destination for Your Family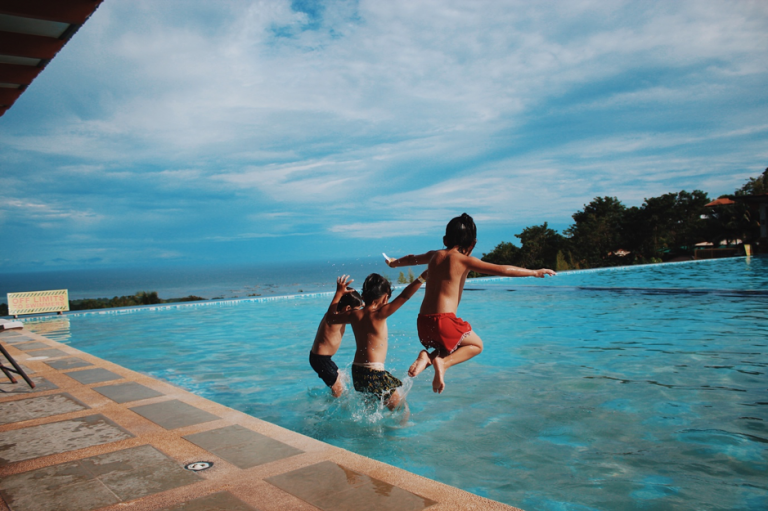 How to Choose the Right Holiday Destination for Your Family
They say, on average, you only get to spend 13 summers with your kids? That's a lot of pressure to make them amazing!! Summers in Australia are pretty special times – eating watermelon in your bathers, sprinklers on the lawn, BBQ's and the beach. So, my theory is to cheat the system and steal a mini summer in winter. That is my first, family travel hack.
A beach break holiday is definitely one of the most enjoyable holidays for parents with children between 0 and 10. When asked about the most exciting part of a holiday, I challenge you to find a child under 10 who doesn't respond with….the pool or ice-cream (they are easily pleased)! Organising a holiday to Bali, Fiji or Thailand from Australia ensures an exciting adventure for all the family. A resort style beach break provides options of spa treatments, time out for the parents to reconnect on their own and activities to engage the family to spend time together in a new, fun and relaxed environment.
If you don't want the hassle and expense of organising a passport, then a holiday to Queensland is always an easy and enjoyable option for the whole family. By booking a resort apartment with a pool, it means you can keep costs down by self-catering with your own kitchen. The other benefit of apartment style accommodation is the space you will enjoy. The children can share their own bedroom and you can have the privacy of your own room (which is highly underrated on a family holiday). Queensland not only offers great weather almost year round, you will also have access to theme parks such as Movie World, Dreamworld and Sea World if staying on the Gold Coast.
If your children are older, the world opens up. This is a great to help them experience other cultures, sights, sounds and smells through travel and remind them that the world is bigger than the School yard. Children between 8-11 are generally very receptive to taking on more of an adventure. This is a great time to take them to Europe, Canada or America. Children this age can walk longer distances, will still be reasonably happy to follow along with your itinerary without too many disputes. In our experience, this is the age where parents take their children to Los Angeles or Miami to visit the Disney theme parks, Skiing in Canada, Japan or New Zealand or catching trains through Europe.
Once your children hit their teen years, it is much harder to get them away at cheaper times due to high school commitments. You may find you will be back to cheaper beach breaks in July school holidays or you could try something a little more adventure packed. Many parents with teens have told me stories of rolling eyes at historical monuments and dragging them around when all they want to do is get a WIFI connection to chat with their friends. My suggestion would be to take them somewhere with limited WIFI to disconnect and keep the itinerary jam packed.
Intrepid Travel, On the Go Tours and GAdventures are amongst some of the companies who offer brilliant family itineraries through Asia, South America and Africa just to name a few destinations. You will travel with other families, get up close and personal with the locals and the elements so you can really experience a destination. Activities will include hikes, bike riding, cooking classes and many more experiences to help your teens with some much needed perspective and to help you reconnect with them over what some may experience as challenging years. If you're a single parent, some of these companies offer specific single parent family holidays too!
At the end of the day, I have travelled through many destinations with my children, some challenging and some easy beach breaks. My children have always surprised me with their resilience and despite the occasional car sickness, whinging not to walk any more or refusal to eat a dinner I had paid $30 for… it is always an experience I would recommend to every parent with children of any age group. The benefits will always outweigh the challenges.
If you're looking for your own family getaway and want someone to provide you with the best possible options, without forcing unattainable deals onto you, then you need to check out Kaleidoscopic Travel. They provide you with a personalised, tailored plan to suit your needs and budget, ensuring that you have the best holiday – totally worry free!