May the BEST Shower Cleaner Please Stand Up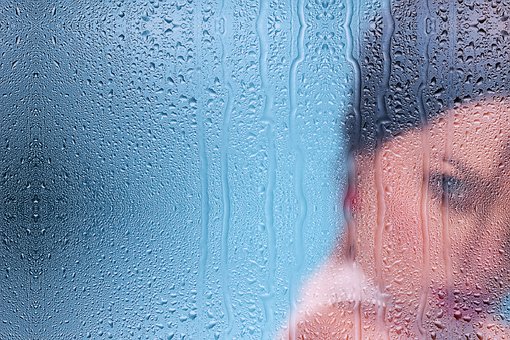 May the BEST Shower Cleaner Please Stand Up
If there's one cleaning job I detest it would have to be cleaning the glass in my shower. Actually that's a lie, cleaning the oven is the actual worst but this is a close second.
My darling husband manages to spray a massive amount of soap all over the glass in our double shower with his sponge on a stick and never rinses it off so by the time I get to cleaning it at the end of the week, it is a chore that I do not look forward to.
My cleaner of choice used to be Bam Shower Foam which works really well at dissolving soap scum but has several disadvantages: 1. It doesn't always come out of the can properly and can tend to dribble everywhere. 2. By the time I spray all 3 glass panels and the tiles I've used 3/4's of the can. 3. It's expensive at $5 can. 4. You have to rinse off every speck of it and that means the water escapes through the door onto the floor making a new mess to clean up.
Then along came Ecoworkz which I saw on Facebook and ordered; a clear, odourless all-in-one product which I thought was pretty good but have since come to realise that without using a microfibre cloth I may as just use water and I have some suspicions that it IS just water.
Then I got introduced to the Dominant cleaning products range about two months ago. I was gifted two big boxes of all kinds of things from washing powder, window cleaner, dish detergent, body wash and more and have been happily using them thinking they ALL do a great job and wondering if I'll be too lazy to order more when they run out. My favorite product thus far was this all-purpose cleaner which comes in a one litre bottle concentrate that you mix with water in a spray bottle that will pretty much last me well over a year which makes it the most economical cleaning product EVER. It makes the equivalent of fifty spray bottles at just 0.27 cents per bottle! And it's pink. Bonus. And it smells good.
I had just been using it on my kitchen caesar stone benchtop which makes it gleam and spot cleaning here and there in the laundry etc. with it and hadn't really considered using it in the shower.
On the weekend my daughter-in-law Danielle was saying how much she loves Bam and how she buys it in bulk at Costco and I was saying nah, the Ecoworkz is better and cheaper and then yesterday I thought; "self, you have on-hand each of these products, three glass panels that are all covered in soap scum, let's experiment and use each one on each panel and see which is the best."
So I did.
The first glass panel I used the Ecoworkz and I generously sprayed the entire thing from top to bottom, waited a few minutes then got in there with the microfibre cloth and I scrubbed. And scrubbed. Scrubbed some more and stood back and saw that it was still not clean enough. It was my haphazard better-than-before clean but there were spots everywhere. So I gave it another chance. Re-sprayed and re-scrubbed and it didn't come up much better.
Then I sprayed the second panel with the Dominant all purpose cleaner and used the microfibre cloth on that. No scrubbing was required at all. Just a light going over with the cloth and it was spotless. Without a spot. Clear, sparking glass. Doh. Why hadn't I tried this before??
Then lastly I sprayed the Bam foam over the third panel, gave this a quick wipe also but then of course, I had to rinse it off and the water went through the opening of the glass panel into the door, underneath the door and all over my floor. When it dried I noticed I had missed rinsing a couple of spots too which then defeats the purpose altogether.
So, without further adieu the outstanding winner of my own unbiased, un-paid clean-off challenge is HANDS DOWN the Dominant all-purpose spray. I don't even know if this is designed for the shower but I don't care. It is now MY shower cleaner. And my benchtop cleaner. And my everything else cleaner.
You can order yours here and check out all their other great cleaning products at the same time. Delivered to your door.
You're Welcome.