The Woman in the Mirror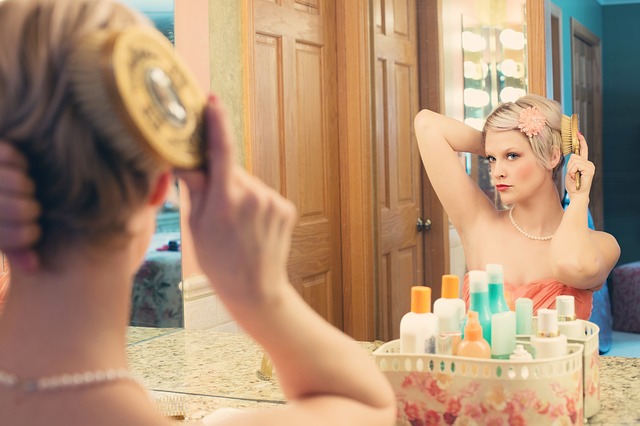 The Woman in the Mirror
I am loving these brave mums on social media proclaiming how proud they are of their post baby bodies and proud of the celebs who shed the post baby body. Well done.
I am proud of you, really. You have managed to do what you need to do for your circumstances.
I don't feel so proud.
I don't mind the scars from babies, surgeries and accidents. In truth I am lucky to be alive. But as I am alive I've got to tell you I have a few complaints.
I don't have time for gym (or cash to spare) or a personal trainer and quite frankly doing squat at the water cooler at work more likely to cause me to pee than tighten my abs.
I understand that sacrificing my career to have children means that I am at the same level career-wise as 25 year olds. I will try not to notice their pitying looks when I explain that I have to leave the meeting to collect my kids from school, I will not to compare their perfect manicure with my slightly spinach stained nails.
I will try to ignore the marks of god know what (vegemite? Snot?) on my 'I hope they don't notice its maternity clothing' and try to look professional.
Coping with some of the other fall out is sometimes not so easy..
I once had a meeting at Government House to discuss the upcoming visit of THE KING OF SWEDEN and had to leave because the school rang to tell me my kid had head-lice and I had to collect her immediately!!
Try to get through a professional meeting after that phone call.
At the same meeting I took off my jacket after a colleague subtly whispered that I had baby vomit down the back.
And it's not just work.
My baby brother came to stay at my house with is beautiful model girl- friend and my husband, ever keen to impress by his willingness to share the household duties was deeply embarrassed by declaring when hanging her 'thong' on the line that he wasn't sure where to put the peg!
Meanwhile he was worried that if he hung my knickers on the line that the scouts might accuse me of stealing their tent.
What really bothers me is if that when I am alone with my husband who I know loves me more than his own life, is that I wonder if he feels my skin and thinks 'this is not what I married'.
This is not what I bargained for.
The kids are getting older and we are not so sleep deprived and permanently exhausted and my libido is having a second coming (pardon the pun) but my body is never going to be the same. My beasts are bigger but not as firm, my stomach sags, I have ugly stretchmarks and scars.
I dress up for special occasions and put on support hose, spanks, up lift bras and more reinforcing than the Sydney Harbour Bridge but what does he think when I take it off?
Does he see it all sag and feel his spirits sag too?
In some ways I am lucky. I am on my second marriage and although we have loved each other for more than 20 years we only actually married a year ago so at least I can say he knew what he was getting into, and I am sure that after 10 years together and many, many traumas he is glad that I am part of his life.
But sometime I wonder, if, when he looks at me, is he remembering me at 20 or seeing me as 43?
And as long as he is still looking at me, should it matter?
I think that is important to feel good about yourself, bravo! But no amount of people telling me that I should be confident or feel sexy and powerful as a mother and a woman going to help and no arse flashing Kardashian is going to be my role model as long I can't make friends with the woman in the mirror.